We have 40 years' experience of renting villas in Croatia. We live in the UK and visit Croatia regularly. Our experiences, knowledge, and immense love of the country has shaped and driven our business. While pursuing careers in scientific research and finance, we restored a lovely seaside villa and advertised it for rental. It was a resounding success and very soon we began receiving requests from Croatian villa owners interested in placing their villas on our website. This is when in 2005 Croatian Villa Holidays was founded and became much more than just a part time activity.
We encouraged the villa owners to offer quality and good service from the start and gave them advice, support and reassurance. These days owners contact us daily offering their fantastic villas. We inspect the villas personally and are very selective in what we take on. Since our son Mike joined the business in 2010, our villa range has rapidly expanded and we have also launched websites covering the neighbouring countries of Slovenia and Montenegro. Our range of services has increased and we now arrange car rental. boat trips, chefs and parties, city tours, bike rides, wine tours and weddings.
We have excellent relationships with our villa owners, we have fantastic reviews from our customers; we are the ultimate and genuine experts on Croatia and its beautiful villas.
What the founders say: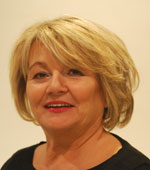 Laida: "I have lived in Croatia and the UK, and travelled extensively in Europe and worldwide. I know Croatia inside out. I know what our customers in the UK and the rest of the world want and can guide them to find their perfect villa."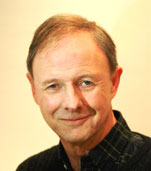 Nigel: "I am a passionate sailor and I instantly recognised just how much Croatia and its 320 days of sunshine, 4000 miles long coastline and over 1000 fabulous islands, has to offer. I have explored almost every kilometre of the Croatian coastline both by land and by sea. My ideal holiday is a week sailing the islands and a week relaxing in a villa."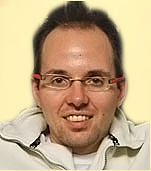 Mike: "It is just a two hour flight to Croatia from the UK, and from all European countries you can easily fly or sit in the car and be in your Croatia villa in a few hours. I visit all the time, I love Croatian food and know all the best places to eat, relax and have fun."
How it all began - Then and now
Our villa story starts in 1970 when we inherited a cottage in Croatia. We fell in love with the scent of wild herbs and the vivid blue of the sea. We fell in love with Croatia, a land of magical landscapes, secret places, balmy climate and lovely people. In the years that followed we explored more of Croatia and bought houses, often derelict, in places that we found truly unique and special. These became the places which we wanted to share with curious travellers looking for authentic beauty.
Villa Renovation - before and after
When we started, there were very few villas in Croatia, and none with a pool. Food was a typical travellers' fare of chops and chips, and the best of Croatian cooking was still hidden in private homes in grandmothers' kitchens. It took a few decades for Croatians to understand that tourists are interested in genuine local foods, so freshly caught grilled fish, slow baked lamb and beautifully hand rolled pasta smothered with fresh tomato sauce or just sprinkled with the finest virgin olive oil and a generous shaving of truffles, began to appear on restaurant tables.
Now, Croatian food rightly deserves to be highly praised, for its quality, variety and Mediterranean healthiness and freshness. An even greater revolution has taken place with Croatian wines. How far have we gone from that distant day when my cousin offered me a glass of rough local wine. Now you can visit prize winning wineries such as Kozlovic, Kabola, Trapan, Milos and Cara and many more, enjoying fabulous indigenous wines such as Malvasia and Dingac. In those days we pushed our little car to the limit to climb the unmade steep dusty roads to find ourselves on the town walls of a medieval citadel, with just a few inhabitants and their donkeys slowly toiling in the summer heat or cautiously edged our way down stone tracks to discover quaint fishing villages in hiddens bays . Nowadays, these have become the carefully restored palazzos, charming hillside cottages or amazing, modern, glass fronted villas dipping into the sea.

We say that modernity has greatly improved the comfort and wellbeing that our clients can now enjoy on their Croatian vacation, without taking away from the natural beauty of the countryside and the architectural authenticity of the towns. It is a credit to the Croatian people that they have kept their immensely beautiful towns and villages unspoilt, restricting development in coastal areas and elsewhere where there is exceptional natural beauty.

When our children were small, we enjoyed taking our boat to remote beaches and spend our days wild swimming. Now still, we go to those same beaches whilst dolphins follow our boat at sunset. Our clients enjoy riding horses in the sea, zip lines, water sports, climbing, bicycling, playing tennis, white water rafting. They barbecue with family and friends, visit old town squares watching folk dancing and amphitheatres hosting gladiatorial games, pop concerts and opera. They shop in fresh farmer's markets, eat in Michelin star restaurants or country taverns with home cooking. They sail around the breath-taking islands and blue caves. They visit cascading lakes, go deep sea fishing and scuba diving. They drink cocktails in medieval squares and explore Roman and Renaissance buildings.

It is a beautiful country, very close to everywhere and with everything to offer to people of all ages. We invite you to discover Croatia with us.