Croatia has many excellent restaurants and superlative sea food. Most restaurants are reasonably priced but if you want to eat cheap but eat well, with a little inside knowledge you can find wholesome and tasty food offering spectacularly good value. Eating out cheaply in Croatia can be a great experience.
This week we have chosen to feature the Biberon Food Bar in the Konzum shopping centre on the edge of
Pula
, a popular holiday destination at the southern tip of Istria. If you are self-catering in a villa or apartment in the
Pula
area you may well head here to do some shopping. But please plan your shopping trip so you can stop for lunch at this attractive shopping mall self-service cafe.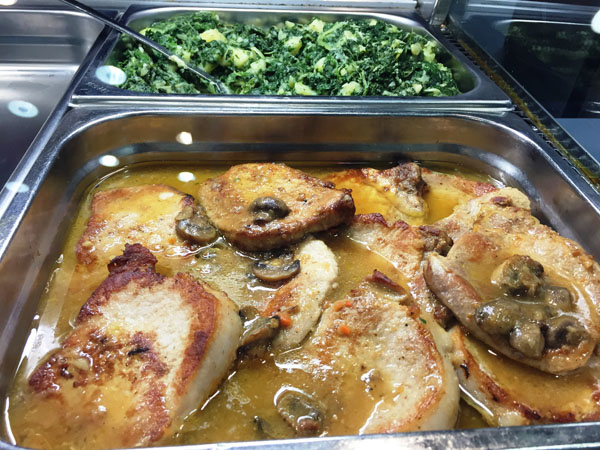 For 27 kuna , that's £3 or €3.60, they serve a lunch main course plus a bowl of salad from the salad bar. You can't beat it for price and the food is delicious.
The food is freshly cooked from good quality ingredients. Go early, around 12 o'clock, to get the maximum choice. But new freshly cooked dishes are served throughout the day. Lunch is served,"Cijeli dan, Svaki dan", all day every day. Soft drinks, wine and beer are available.
Don't expect this to be a common place pizza and burger operation. Yes, you can get burgers, but the best dishes are much more typical of the best quality home cooking.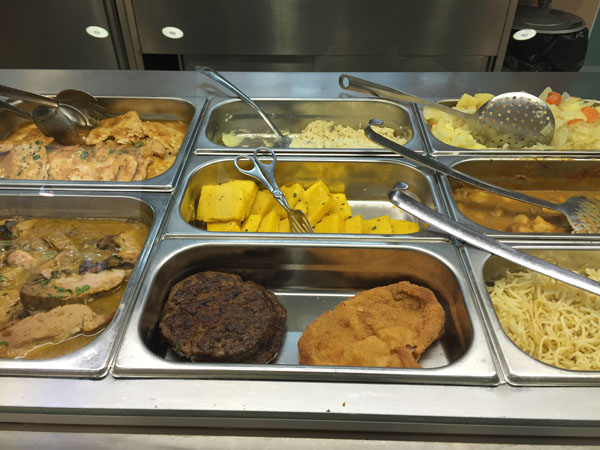 The lunch dishes include:
Chicken with gnocchi mushrooms and courgettes
Roast pork with gravy and a side dish (it can be rice, mash, spinach)
Chicken breast cutlets in gravy with chips or rice
Lasagne
Spaghetti with tomato sauce
Pork chops with vegetable rice (tomatoes, peppers)
Beef goulash with pasta
Steamed seasonal vegetables
Pan fried fish chicken in breadcrumbs
Burgers, sausages, kebabs, homemade soups
The salad bar is particularly enticing. It has a far wider range of salad items than you might expect form an English salad bar, and they are all colourful, crisp and fresh and include green salad, beetroot, cabbage, tomato, cucumber, potato, sweetcorn, eggs in mayonnaise, French salad, pasta, cauliflower, tomato and mozzarella.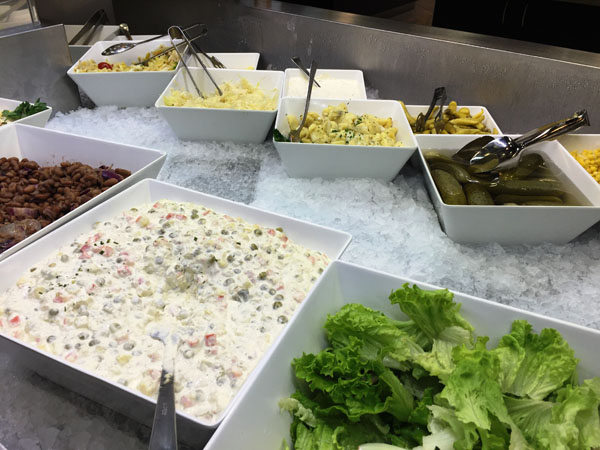 Best of all they will pack your food in clear plastic containers to take away. So you can buy complete meals for the next two or three days, take them back to your villa or apartment and heat them up as required.
The surroundings are very pleasant. Spotlessly clean and a pleasant ambience; each table has a flower decoration and the seating is comfortable. For summertime there is an outdoor seating area.
We have information on
Pula
and its surroundings.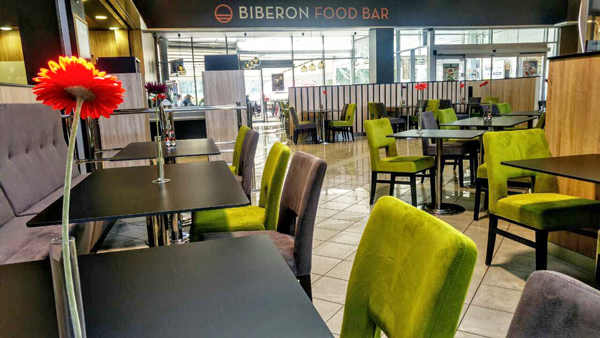 And if you want to combine cheap eating with a relaxing villa holiday, check out our selection of
villas in Croatia
.
Biberon Food Bar is open 9am - 7pm daily (until 3pm on Sundays). It is within the Konzum supermarket building at Sijanska cesta 1, 52100,
Pula
.