This makes it a fantastic holiday choice for adults, teenagers and children.
1. Stunning architecture
Opatija
is a unique holiday destination in Croatia. It was a popular holiday resort in the 19th century, when Croatia was a province of the Austrian Empire. The Austrian aristocracy and business magnates discovered this jewel of the Adriatic, so close to their own homes in Austria, and decided to build grand villas there, close to the sea. They even built a special railway line from Vienna to
Opatija
. This was quite a novel idea at the time, but quickly caught on. They were attracted by the natural beauty, but also by the mild climate of
Opatija
. The 19th century architecture and grand villas define the unique character of this seaside resort.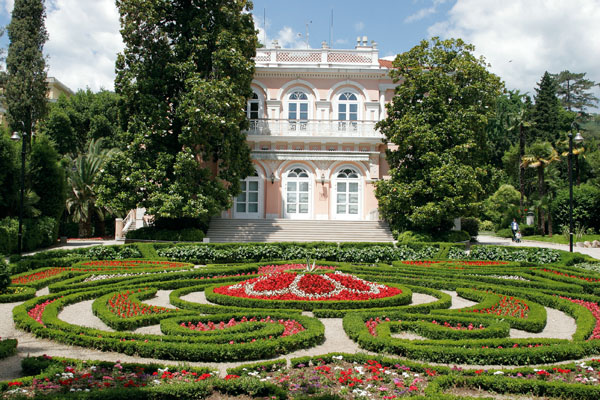 2. Lungo Mare
The Lungo Mare, built by the Austrians in the 19th century, is a famous 12 km path along the sea shore. It connects
Opatija
with several incredibly charming fishing villages along the
Opatija
coast -
Lovran
, Volosko, Ika and Icici. It is perfect for that evening stroll along the seafront and during the day when the sun is out you can dip into the water wherever you are or stop off for refreshments by the numerous seaside cafes.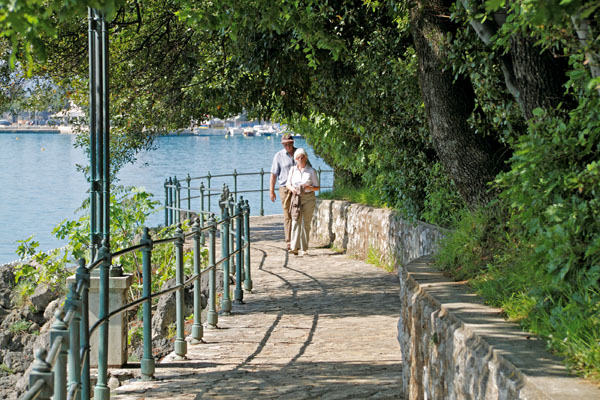 3. Beaches in and around Opatija
You can swim at almost any point along the Lungo Mare but there are particular beaches worth visiting; notable of these is Moscenicka Draga. Fantastic swimming is in the remote coves and bays on the
island of Cres
which can be reached by car ferry from Brestova or by hiring a private boat for the day. Teenagers will like the Lido beach which is located next to the famous Angiolina Park. Not far from the beach there is an open-air cinema, where in summer there are films and concerts. On Lido beach you can go night swimming, do water sports and volleyball, and there are cafes and restaurants near the beach.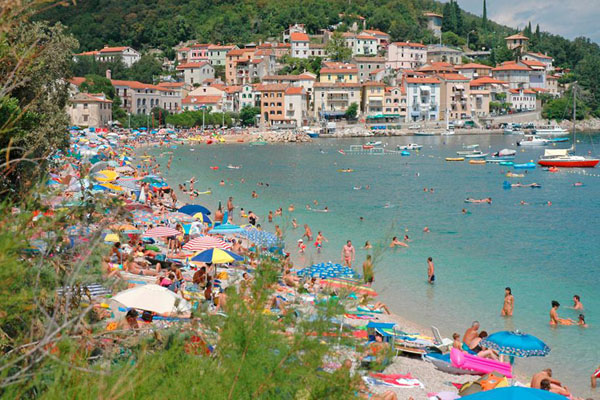 4. Food and wine paradise
Opatija
is not just a beach resort. It has some of the best restaurants in the world in our opinion. We have eaten in Plavi Podrum and Bevanda, two of the region's top restaurants. The food and the ambiance were exquisite. But there are many excellent restaurants and eateries, even simple street café food is delicious - kebabs in somun bread, huge slices of delicious pizza, unbelievably good ice cream, proper coffee, chilled beers and exquisite local wines. Cakes and coffee are a special attraction of
Opatija
, try the cafe at Hotel Millennium.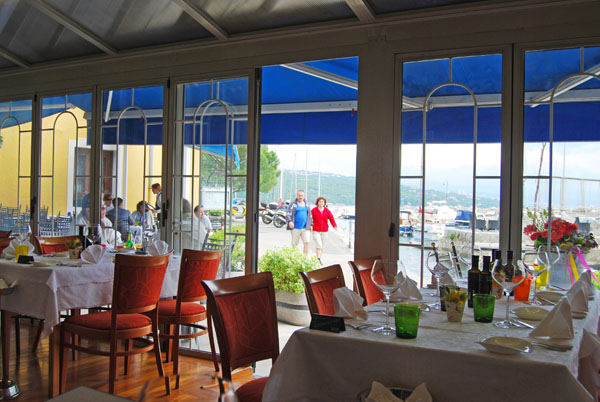 5. Ucka National Park
This national park is a wild and mountainous region that forms the immediate hinterland of
Opatija
. The National Park offers many activities including hiking, mountain climbing, biking and hang gliding. There is wealth of natural fauna and flora.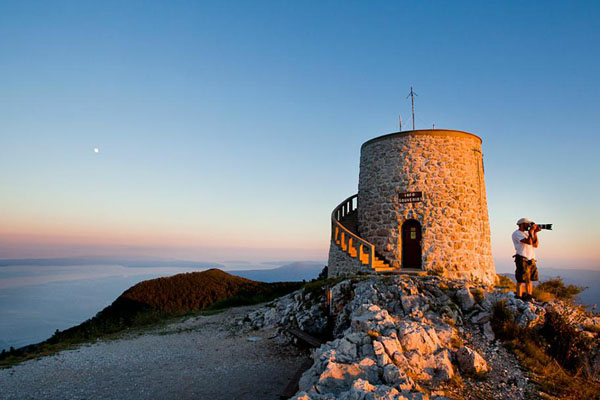 6. Music events and performances
Opatija
is a very musical city where you can listen and dance to live music in many bars and hotels. More details on the
visitopatija.com
website. There is a lot of classical music, jazz, rock, pop and local folk music an
Open Air Theatre and Music Festival
.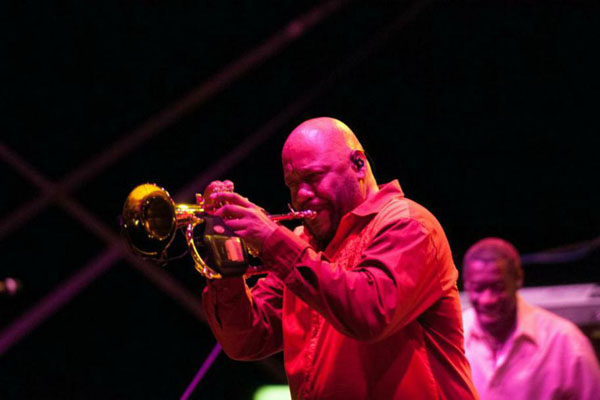 7. Villas Marron and Contessa
Two of our loveliest villas which capture the essence of the
Opatija
region. To stay in one of these villas is reason enough to come to Opatija.
Villa Contessa
is a fine classical villa in the belle epoque style in a spectacular location with its own private sea frontage.
Villa Marron
is a rural estate of 50,000 square metres (11 acres) on wooded mountainside above
Opatija
offering a sea view and total privacy.
8. Wellness
In the 19th century
Opatija
attraction as a resort was very much as a spa and place to rest and recuperate. Today
Opatija
offers a wide range of health and wellness services. Most of the larger hotels have wellness centres and the Thalassotherapia clinic specialises in treating and preventing heart and circulatory deceases
9. Activities for children
Tomasevac beach near the Hotel Ambassador is specially prepared for children. It has a large playground with climbing frames, slides, swings and mini football. Sun loungers and umbrellas can be rented and there is a beach coffee bar. for rent, and showers. There is also an indoor Kids Corner so children can play whatever the weather
10. Easy to get to from everywhere in Europe
The closest airport is Rijeka on the nearby
island of Krk
which is connected to the mainland by a bridge.
Pula
airport is just over an hour's drive and
Zagreb
airport is less than 2 hours. For travellers from central Europe the European motorway networks from Germany and northern Italy lead you to within a few miles of your destination. Trieste in Italy is a very useful airport to know, planes from many countries go every day to Trieste, which is 1 hour 35 minutes away from
Opatija
.