Vacations in Croatia are highly recommended for young families and those with teenagers because of Croatia's superb
family villas
, wonderful beaches, friendly cafes, sporting life, outdoor activities, numerous entertainments and events. Couples will find
romantic villas
to relax, beach bars, harbour-side cafes, delicious Croatian food and excellent local wines. Croatia is a country with a fascinating history, so you do not have to spend all your days on one of Croatia's beautiful beaches. Visit early Christian churches, Roman palaces, enchanting Venetian towns and baroque streets (browse our collection of
villas in historic locations
). Natural beauty of Croatia's National Parks and Nature Parks, river canyons, islands and lakes is unparalleled.
Inland Croatia
is still a completely undiscovered region, which matches the coastline with its natural beauty, chocolate box cottages, stunning food and culture.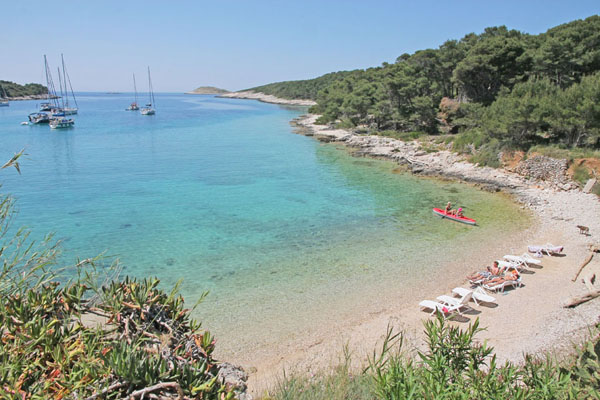 We can take you to the beguiling Medjimurje, stunning
Zagorje
,
Slavonia
,
Lika
, Baranja…not many have heard of these places. It is not surprising that Croatia has won nine national EDEN (European Destination of Excellence) awards and 36 commendations, specifically for responsible tourism, aquatic tourism, gastronomy, culture and wellness tourism.
So here is Croatian Villa Holidays' selection of places to visit in Croatia and the best villas, boutique hotels and apartments to stay in. Although we chose twenty five destinations in Croatia, there are so many beautiful places which had to be left out due to the lack of space. And take no notice of the order of appearance on our list. When planning your trip to Croatia, all of the below are a must see, you have to fit them all in!
1. Dubrovnik - one of the most beautiful towns in the world, steeped in history
Dubrovnik
is an absolutely gorgeous walled town of world importance - a UNESCO world heritage site whose famous motto has always been "Liberty". It is vibrant, cultural, hedonistic, unique. We like the main street Stradun which has Orlando's column at one end and at the other end the 550 years old Onforio's Great Fountain which is still providing water for
Dubrovnik
folk. We love the pretty squares and the market in the Old Town and the famous city walls with five forts on them.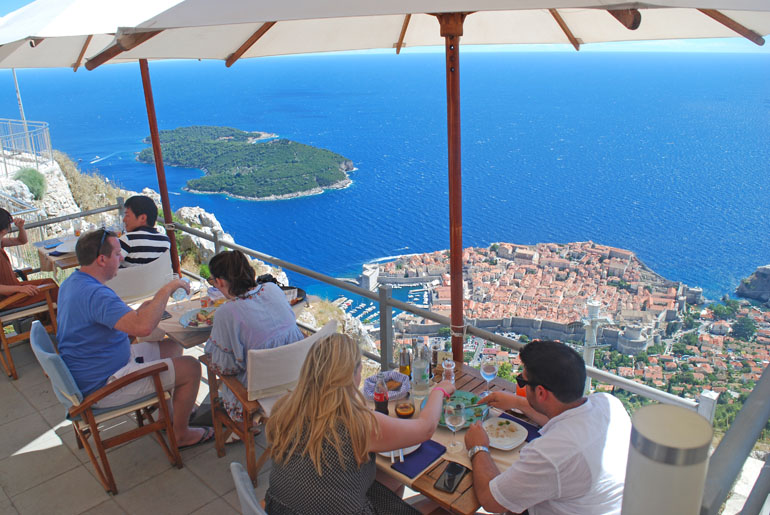 From 1549, the fort Revelin guards the old harbour (now a major nightclub and festival venue!) and the defensive Fort St Lawrence is the site of outdoor performances of Hamlet in English and Croatian language every year in the summer months. In the spring and autumn St Lawrence's fort can be rented for most magnificent weddings. The beautiful gothic Sponza palace (also for weddings) with 16th century loggia is the important archive of a millennium worth of documents and manuscripts. Even older, near the Old Port, is the 14th century Dominican Monastery with works of Titian and renown Croatian renaissance painters Nikola Bozidarevich and Lovro Dobricevich. Paolo Veneziano, the great Venetian artist of the 14th century did the gold cross above the altar. Also the serene 14th century Franciscan monastery with a small museum, lovely garden and the phenomenal old pharmacy is worth seeing for sheer loveliness and tranquillity.
Dubrovnik
has a magnificent cathedral and many churches which often have classical concerts in them.In the same area is the 15th century Rector's Palace, a beautiful old building, now a museum and its atrium used for grand concerts. In July and August there is a huge summer programme of concerts, plays, fashion and street performances every day, some of them free - the
Dubrovnik
Summer Festival. Of course,
Dubrovnik
being the King's Landing in the Game of Thrones, if for enthusiasts we can arrange tours of the Game of Thrones sights.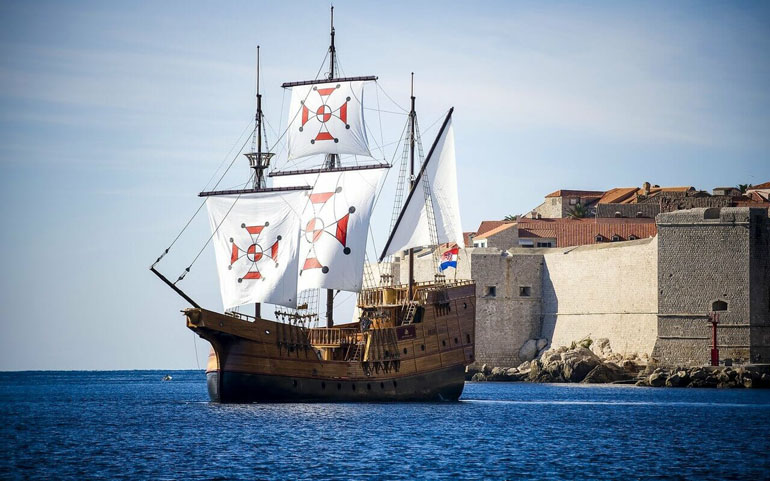 We also love sandy beaches in Lapad - the child friendly sandy Uvala Lapad (Lapad bay) with inflatables, children's playground, restaurants and shallow sea. Kopakabana beach is pebbly and long, with lots of activities and beach bars. In the centre of
Dubrovnik
our favourite is Buza beach, with crystal clear sea, flat rocks and a pier, a pretty cafe, spectacular sunset views, calmest in the morning for swimming. In contrast, the plush and busy Banje beach by the Hotel Excelsior is where you can rent deck chairs, cabanas, enjoy the beach bar and music (also available for weddings).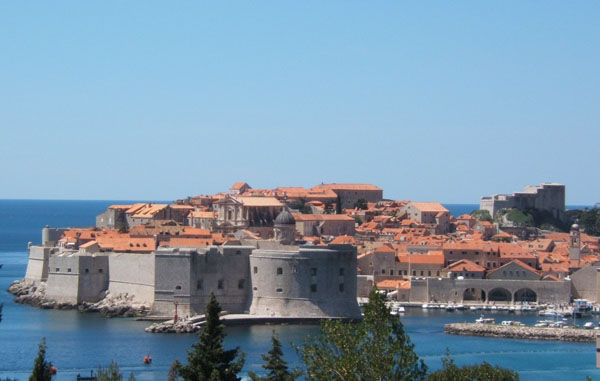 Other things we love are the stunning views from the Srdj mountain which you reach by a cable car; restaurants, cafes, clubs, entertainment programmes; trips to the
island of Mljet
,
island of Korcula
and
Elaphite islands
which are unforgettable, trips to
Mali Ston
,
Ston
and
Peljesac peninsula
for some oyster feasting and vinery visits which we can help you to plan.
Some awesome restaurants have recently sprung up in
Dubrovnik
- the pricey Michelin star restaurant 360, which has a most stupendous position on the city walls and delicious food, the small, rooftop restaurant "Above 5", the highly praised restaurant Dubrovnik in the Old Town, Proto- the venerable seafood restaurant, Mala Truba, a modern and irresistible patisserie which also offers vegetarian food, Oyster and Sushi Bar Bota, Orsan restaurant at the sailing club in Lapad, Bistro Tavulin, ….and many more. Such an amazing place as
Dubrovnik
is a perfect wedding destination, and among our luxury
Dubrovnik villas
, there are perfect Dubrovnik wedding villa rentals.
View our
villas in Dubrovnik and the surrounding area
.
2. Split - Ancient history, water sports, lively and fun
Second city of Croatia, also a UNESCO world heritage site due to its well preserved old Roman palace of the third century emperor Diocletian. He retired to
Split
after a hectic reign in Rome, splitting the Roman Empire in two parts - east and west Empire, and was battling against Christianity. The palace is huge, and inside its old walls, where there is a proper Roman Forum, a new, medieval city arose, with renaissance buildings, baroque squares, art galleries, new restaurants and ice-cream parlours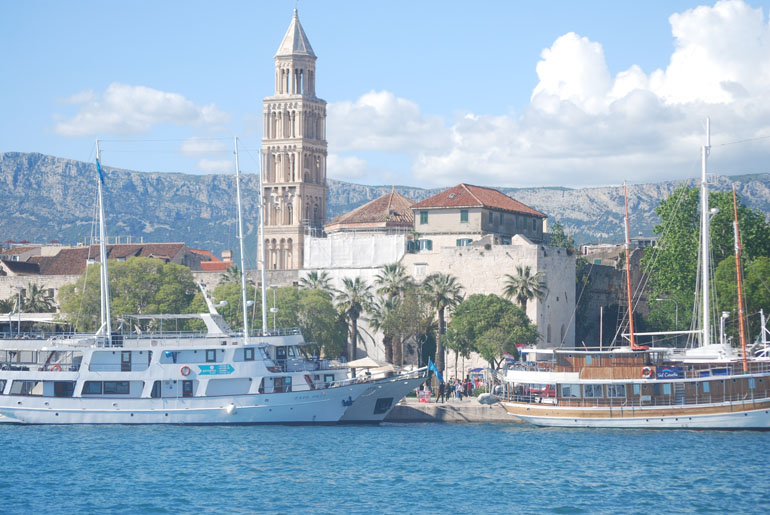 Split
, the town of the Croatian tennis star Goran Ivanisevic, has a tennis school in Stobrec and many wonderful beaches, lovely walks on the Marjan hill, water sports, great restaurants, bars and clubs. It will appeal to adult groups, couples, families with children and teenagers. Sitting in one of the harbour side cafes and basking in the sun there is one of the life's great pleasures.
Split
is full of life and the locals are really enjoying themselves, so you should join them. Visit
Krka River National Park
close to the nearby Skradin and the lovely towns of
Trogir
and
Primosten
. Go zip lining and white water rafting on river Cetina in
Omis
. Day trips to the nearby islands of
Brac
and
Hvar
will enchant the whole family and friends. Our favourite places to eat are Mornar - a rustic restaurant in the ground of the sailing club and Nostromo by the fish market, but there are loads! Festivals, classical music, opera, pop, jazz, all is on offer in
Split
. What a town to visit! Why not combine a week in one of our wonderful villas with a week's sailing around
Brac
,
Hvar
and
Vis
islands? We can arrange it all for you.
View our
villas in Split and surrounding region
.
3. Opatija - grand, luxurious, exclusive, gourmet heaven
Not many people have heard of this beguiling and grand old seaside town of
Opatija
on the Istrian peninsula in the gulf of
Kvarner
, the north Adriatic coast of Croatia. Croatians in the know have been going there for years, enjoying its mild climate and beautiful architecture from the turn of the century (19th to 20th).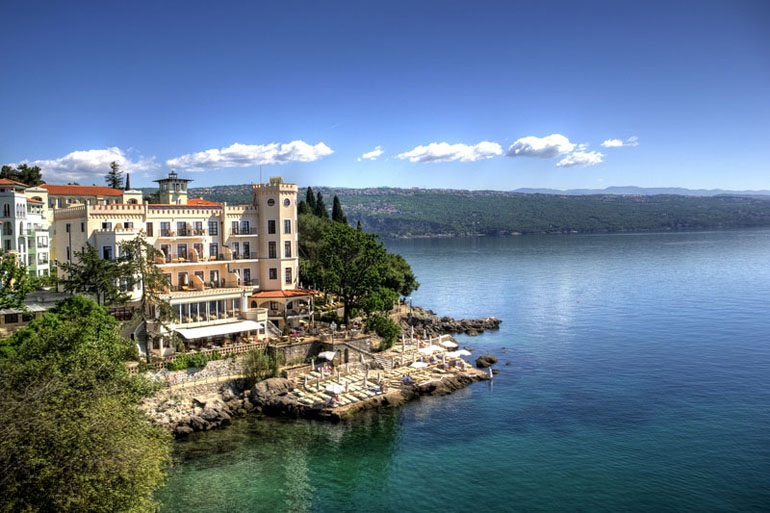 It is the oldest grand resort of Croatia, established around an old Abby as a playground of the rich and aristocratic folk from the Austro-Hungarian Empire. Thus the long seaside walking trails (Lungo Mare), gorgeous parks and villas, numerous spas and health clinics, grand hotels and gourmet restaurants.
Opatija
is the best place on the Croatian coast for top range restaurants and a great variety of culinary offers.All year round there are entertainments and cultural events, and the summer is a splendid mix of concerts, dancing, opera, pop music, theatre plays and great outdoor life focused on the water sports and yachting, and hiking or cycling in the stunning Ucka mountain National Park. Some of our best villas are in the region of
Opatija
.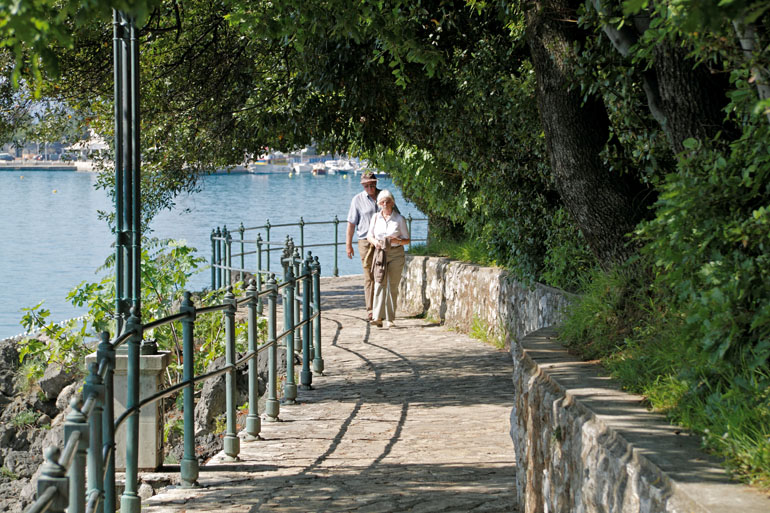 Our favourite places to eat are Tramerka (seafood, local), Plavi Podrum (sea food, Mediterranean, vegetarian) in the pretty harbour of Volosko, Valle Losca (vegetarian, vegan, modern and Mediterranean food, Ruzmarin (seafood, barbecue, vegetarian, gluten free food) and many bistros and taverns all serving great food. Another stunning seafront restaurant is Bevanda which is also a boutique hotel. The most opulent beach is Lido (Blue Flag), where you pay for cabanas and sun-chairs, with a bar and sandy sea bottom. Town beach is Slatina, a blue flag man made beach with sand and concrete surfaces, deck chairs, restaurants, beach volley ball and events. Slatina beach is child, pet and wheelchair friendly.
Opatija
is a perfect base to explore the green and beautiful Istria, and make short trips to the unspoilt islands of
Cres
,
Losinj
and Unije. Ask us to suggest a day road trip plan or a boat trip for you starting from
Opatija
.
View our
villas in Opatija
.
4. Zadar - A unique town with amazing beaches and a musical instrument made from the sea
Zadar
is a city rich in Roman and Christian history, with "the most beautiful sunset in the world", in the words of Alfred Hitchcock, "more beautiful than the one in Key West, in Florida, applauded at every evening."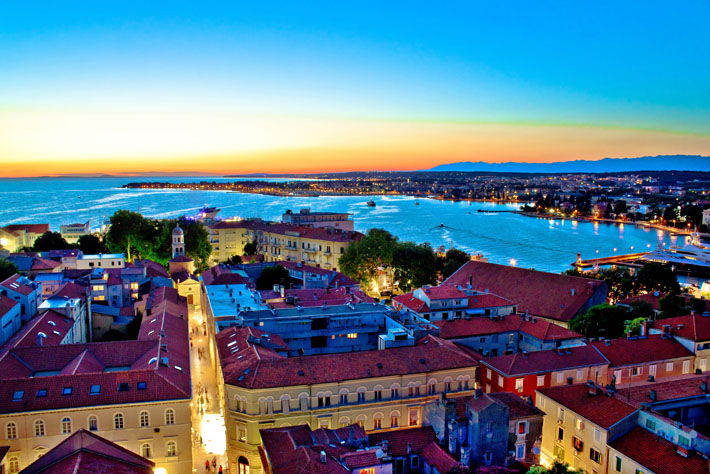 Zadar
is an old city in the north of Dalmatia, with a vibrant new town which has grown up around it.
Zadar
has most fabulous sandy and pebbly beaches and several nature parks to explore:
Kornati Islands
(good for a day tour and spectacular), Paklenica,
Velebit
,
Plitvice Lakes
.
Zadar
has everything for a cosmopolitan traveller - beautiful architecture, history, food, beaches, sports and some very unique quirky things. There is a sea organ, a place where you go and listen to the sea play music and after that there is a sunset light show. Then there is a place where people go and greet the sunrise on the seafront. This makes both summer and winter holidays in
Zadar
very magical.
Zadar
is rich in Roman architecture as it was a part of the Roman Empire from 45BC to the 5th century AD. Zadar Roman Forum is the largest in Croatia and similar to the Italian forums. You can also find remains of Roman temples, arches and columns still standing. Of great historic and architectural importance is a very famous 9th century Christian church, St Donat, also located in the Forum. Due to its excellent acoustics, there are regular concerts in this church.
Zadar
is proud to have the largest cathedral in Dalmatia, originating from 5th century (St Barbara's chapel and frescos) and 6th century (the hexagonal baptistery). The Romanesque building dates from 12th century is the cathedral as we see it today.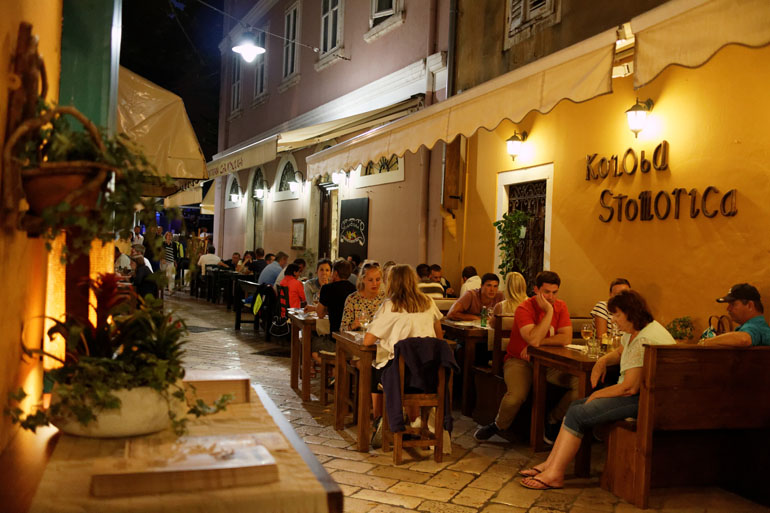 The most famous street is Kalelarga, the oldest street, with modern bars and ice cream parlours, shops and cafes - a place to see and to be seen. You have plenty of restaurants to choose from, modern bistro Pet Bunara ("Five Wells") with great seasonal food, Kornat - more formal and great local food presented well, Bistro Gourmet Kalelarga - modern take on Dalmatian food and many more, extremely good restaurants, pizzerias, grills and pubs. There is so much to do and experience in the
city of Zadar
, but if you have the time, do a day trip to the island of sandy beaches -
Ugljan
and the
Kornati islands
Nature Park which is exceptional and has the bluest water in the world (we can arrange a private boat with a skipper), or to Dugi Otok, with the famous sandy bay Telascica and the beach Sakarun.A day trip to
Krka Waterfalls
and
Plitvice Lakes
is also possible.
In July, you can participate in the Millenium Jump, a once a year event where locals and tourists jump into the sea right from the
Zadar
waterfront at the same time and swim in the sea, have fun and dance to music all day!
View our
villas in Zadar and the surrounding region
.
5. Rovinj - St Tropez without the crowds!
Rovnij
is a real gem on the green and lush Istrian peninsula in the north of the Adriatic coast of Croatia. The old town is perching on the small hill above the sea, and its ancient and colourful houses seem to drop vertically and directly into the water! Someone compared it to St Tropez without the crowds. But
Rovinj
is visited by famous people and the yachting fraternity from all over the world.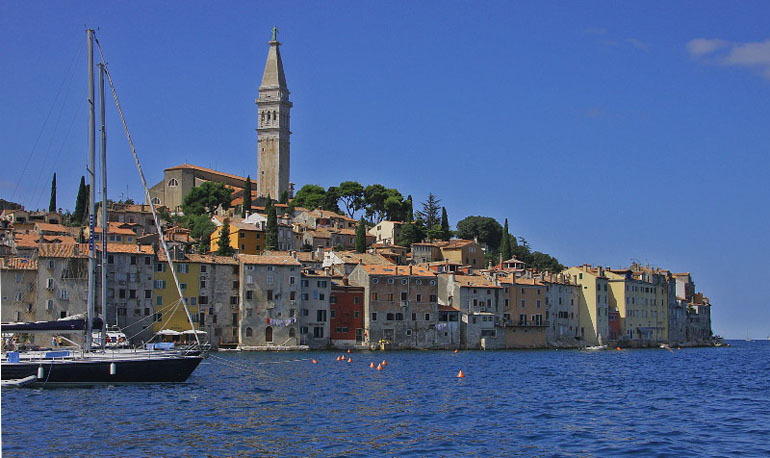 It has excellent beaches and restaurants, many beautiful villas to relax in and perfect location to get to know the whole of
Istria
. Enjoy amazing food at the Michelin star Monte, or wonderful sunsets whilst dining on the terrace of Puntulina - book for both. Others worth mentioning are Damir and Ornella for great local fare, restaurant Blue with sandy beach Borik in front, Mali Raj is cute place with everyday home cooking and there are many more.
Rovinj's
cafes are friendly and offer Jazz and all type of music. For many years
Rovinj
has attracted artists to open galleries studios, they came in droves due to the amazing beauty of the place. Visit fantastic
Pula
,
Porec
and
Motovun
and meet the dolphins in the Lim channel. Romantic holidays, honeymoons, Valentine days and all kinds of activities for families are there in
Rovinj
.
View our
villas in Rovinj and surrounding region
.
6. Trogir - am I in a secret part of Venice or in a town in Croatia?
Trogir
is another small, but very significant and beautiful town near
Split
. Medieval architecture and narrow cobbled streets, the church with a famous renaissance portal of Master Radovan make you feel you are in a small Venice. Another UNESCO protected world heritage site in the historic Croatia.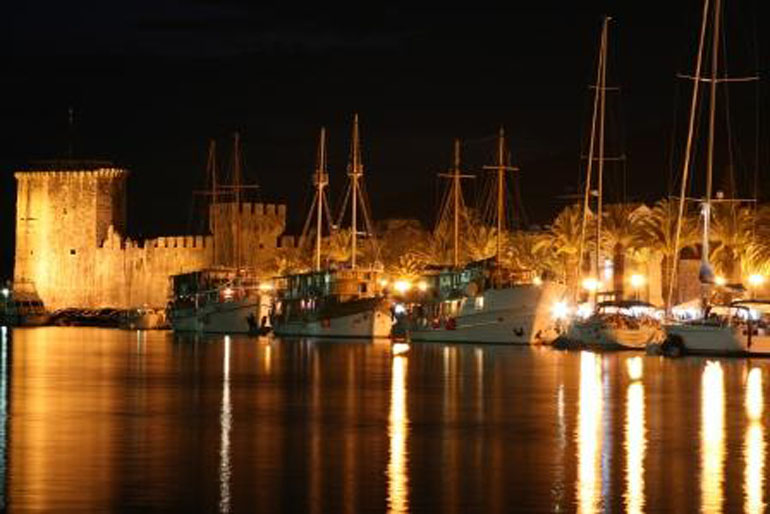 There are excellent restaurants bars, shops and the seaside palm-lined promenade with beautiful sun tanned folk strolling in the evening breeze. Across a small bridge,
Trogir
is linked with the
island of Ciovo
which is a beach and villa paradise. Modern, luxury family villas, large villas with private pools and a few luxury boutique hotels make this low rise and family friendly
Trogir
summer playground very attractive for family holidays. So many good beaches are around
Trogir and Ciovo
. Here are a few:
Saldun Beach between the Old Town and
Ciovo
, a pebbly beach with a restaurant and walking distance from the
Trogir Old Town
; Slatine Beach (lively) and Kava Beach (sandy, peaceful, no restaurants); pebbled coves of Mastrinka and Arbanija, with restaurants, beach bars, facilities for kids and water sports; Cocpacabana in Okrug Gornji is a very busy and attractive beach for families who like plenty of action: you get restaurants, fast food, small shops, cafes, bars, water sports, inflatable playgrounds, toilets, showers, massages, supermarkets.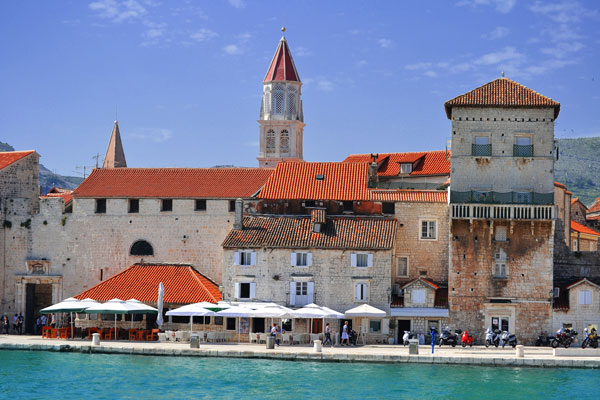 This beach is also great for swimming and recommended for families with children who need entertainment. One of our favourite restaurants is the family run Alka in the Old Town, which is
Trogir's
oldest restaurant and excellent for fresh fish, Mediterranean and European food, book in advance! Pizzeria Amfora on the seafront serves good pizzas, gluten free, vegan and vegetarian food, breakfast, brunch, lunch and dinner. Have a relaxed dinner enjoying fresh grilled fish in the garden of "Marijana", and a sophisticated dining experience in Konoba Trs.
View our
villas in Trogir and surrounding region
.
7. Plitvice Lake National Park - one of the natural wonders of the world, a must see
Yes, a UNESCO protected site of exceptional natural beauty!
Plitvice Lake National Park
is an absolute must to see these 16 cascading, joined-up lakes, canyons and fabulous waterfalls, flowing over the karst-knitted lace- like natural barriers. It all looks unreal - the white waterfalls, emerald lakes, green woodland, a complete wonder of nature. If you wish to book, we advise a year in advance! It can get very crowded in high season (July and August), but later in the day crowds go home. In the spring and autumn it is even more gorgeous, with cooler climate and much less crowded. Even in winter time you should visit
Plitvice
and this rich, sometimes frozen waterfall wonderland. If you walk the Lake walk, it takes five to six hours. The lakes are divided in Upper Lakes and Lower Lakes. You can use the park's train or boat, and have a guided tour, or walk by yourself. We can provide you with a map and our suggested route. One of the most famous sights is Veliki Slap (The Big Waterfall). From entrance 2, take the boat across the river and take the upward path. You can also get to the Big Waterfall by car.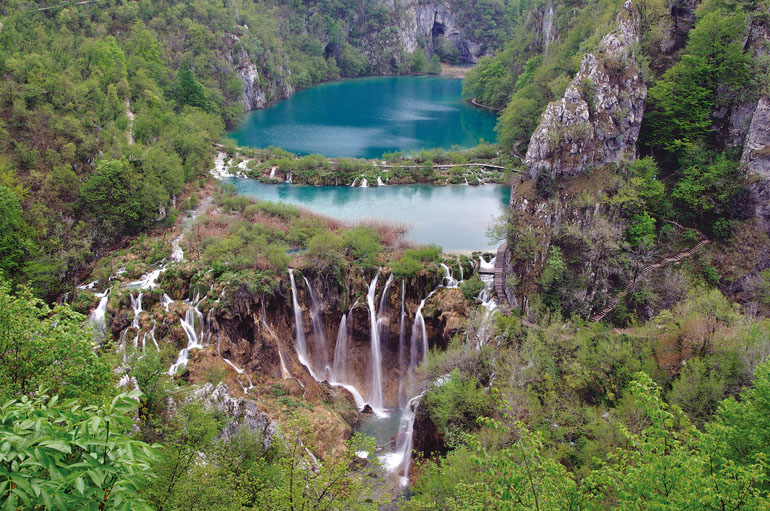 The park opens from 7am to 8am and our advice is to use entrance 2 which is a little less crowded than entrance 1. As you walk along the various lakes, there is a variety of small cafes, restaurants and bistros where you can have a drink and a sandwich, or a hearty and delicious meal. Most of them open between 10am and 3pm or 4pm. Try Kozjacka Draga on Kozjak Lake, Bistro Kupaliste by the electric boat dock on Kozjak Lake, Labudovac on Proscansko Lake by the panorama train station, Rapainka cafe above the Lower Lakes, Cafe Flora with delicious pastries at the panorama station.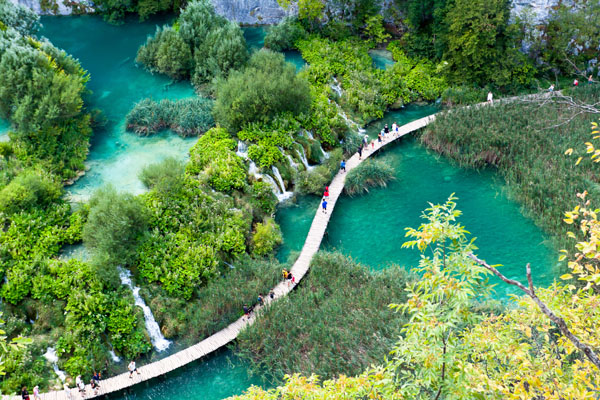 Plitvice Lakes
belong to the Croatian inland province of
Lika
. Before you get to the lakes, on the main road at the North Gate to the Lakes, there is famous old restaurant "The House of Lika" or "Licka Kuca", which serves excellent rustic local and regional food. Sample their new lamb or pork roasted on the spit, meat with potatoes slow cooked under a bell on the open fire, grilled massive pork chops, sausages, rice and vegetable dishes, air-dried ham, sheep and cow cheese, and out of the world potatoes, plus pastries with fruit and cream pies….amazing local fare. Bistro Hladovina is on the south gate to the National Park. Refreshments and grilled meat or trout with salads is on offer. You can incorporate
Plitvice Lakes
easily if you are visiting
Zagreb
(130km away), and if you continue on to the Croatian coast on
Lika's
excellent roads, you will soon be in the area of
Sibenik
and
Zadar
.
There is no swimming or fishing on
Plitvice Lakes
, but you can go to the River Suncica in the nearby village of Rastoke, which is so authentic and beautiful, you should visit there too.
View our villas, holiday homes and boutique hotels in Plitvice Lakes region
8. Zagreb - the capital of Croatia, historic, intellectual, cultural, gastronomic heart of Croatia
Zagreb
is situated inland in Croatia's continental part. I have heard it called a "mini - Vienna" and I would agree with this description. It is a great middle-European city, with long history but also modern and full of life. It is a city of museums (one quirkily called "The museum of Broken Relationships"), art galleries, theatres, wonderful markets, beautiful parks and summer concerts, top notch restaurants, delicious local traditional food, amazing shops and cafes -
Zagreb
people are the true cafe society. English is widely spoken and the locals are super friendly.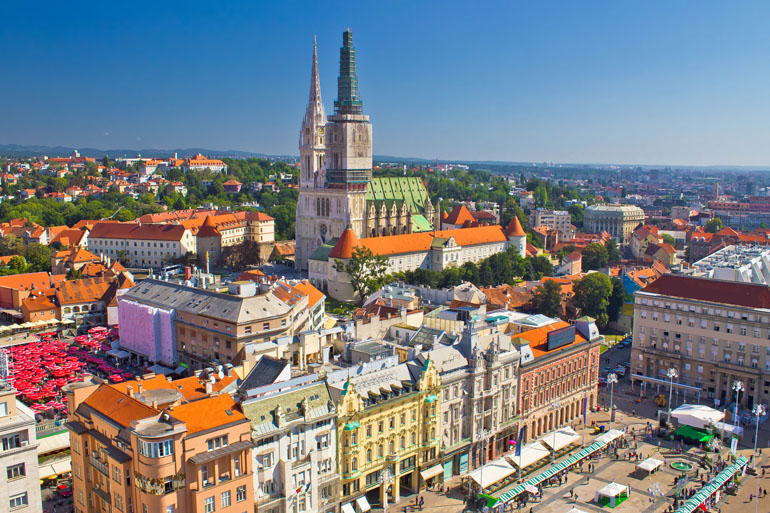 They just love socialising with a small cup of strong coffee and a delicious dainty pastry, sitting in one of the numerous street cafes. I envy the Zagrebians for their mountain of Sljeme which provides great walks and weekend exercise and in the winter, the whole family spends their weekend skiing there! In the summer, the fabulous lake area of Jarun offers a true "Riviera" experience with beach swimming, water sports and barbecue spots.
Zagreb
is truly an amazing town to visit and live in, and is a great place to visit at any time of the year. Oh yes, it also has the best Christmas market and is the choice spot for Valentine's day celebrations and February carnival. Visit in March during the festival of light - great fun. Link your trip to
Zagreb
with a visit to
Plitvice Lakes
and the seaside -
Istria
,
Zadar
and
Kvarner
. In
Zagreb
you can get a genuine summer holiday experience sailing and sunbathing on Jarun Lake and enjoying open air concerts and events in
Zagreb
parks. In winter, there is a most magical Advent, Christmas markets and New Year carnivals.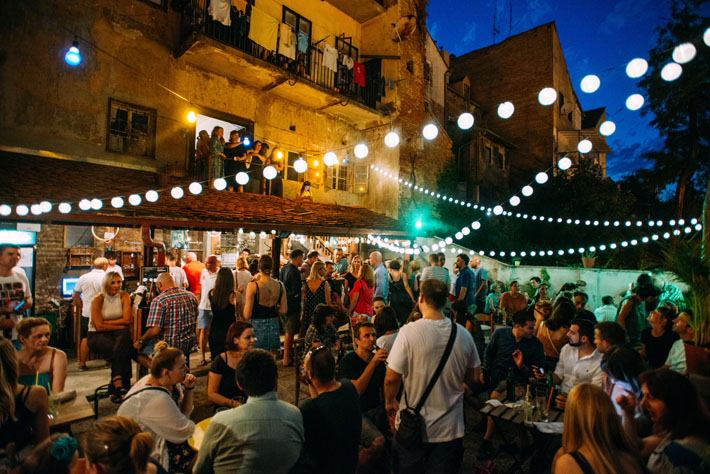 Valentin's Day in
Zagreb
is a special, very romantic event.
Zagreb
has fantastic food - be it top restaurant or street food, and is Number 3 out of 25 best cities to eat in Europe in the Sunday Times Review (22 February 2020) From
Zagreb
, short road trips to Samobor,
Varazdin
, Cakovec,
Zagorje
and Medjimurje region open up a whole new experience of Croatia, so get inspired by our talk and book your trip through Croatian Villa Holidays.
If you wish to rent in
Zagreb
central, our recommendation is staying in a lovely boutique hotel. If you are spending a few days, why not get to know the gorgeous
Zagreb and Zagorje
villages and their country villas with pools? You will have the best of both worlds and you are in
Zagreb
in half an hour or less.
Ask for our recommendations for
hotels and accommodation in Zagreb and the surrounding region
.
9. Vis-"Mamma Mia - Here we go again back to Vis, the most unspoilt island beauty of Croatia with one of the best beaches in Europe!
Vis
is a beautiful island and also one of the loveliest, most unspoilt maritime towns of Croatia.
Vis island
beaches are among the best in Croatia and Europe- secret sandy coves, or pristine and pebbly, with a family run restaurant here and there, cooking you the freshest, morning caught fish which tastes divine on a terrace hanging over the sea. Stonchica beach is on the north side of the island near
Vis town
, a sandy beach with shallow, crystal clear sea, beach volley ball, a few restaurants and shade from the trees, perfect for families with children. South east is another sandy beach Smokova, which also has the wings of a 2nd world war military plane.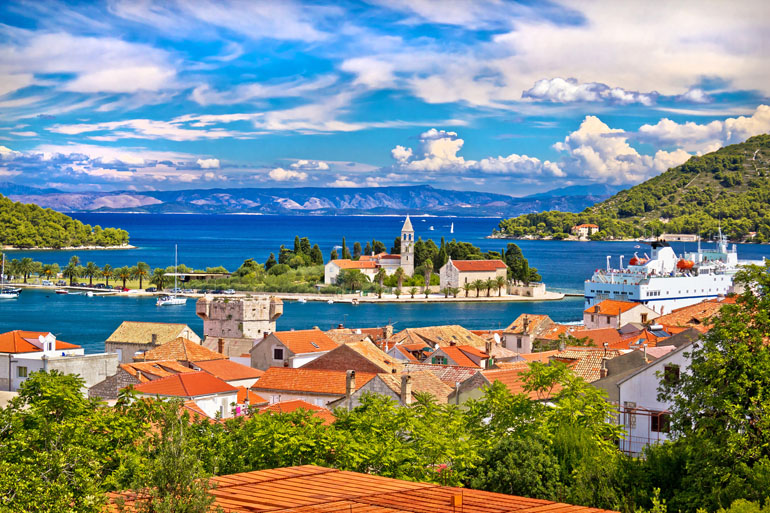 A most beautiful beach is Zaglav, a sandy beach with pearly, sandy sea bottom, with a row of shady pines along the edge. There is a restaurant, but otherwise it is a wild beach for wild swimming. Then there is Stiniva, the winner of the "best beach in Europe 2016", by over 10 000 people on Trip Advisor. Enclosed between dramatic high cliffs is a small pebble beach, with a small cafe. It is a very special beach. Stiniva is not so easy to get to - but worth it! Get there by a taxi boat from the village of Rukavac, or drive, but there is a 30 minute steep descent to the beach and you must have trainers. For a day trip from
Vis town
visit one of the most popular and most beautiful beaches, the Silver Beach (Srebrena) located in the small tourist town of Rukavac on the south eastern side of the island. Arguably the most popular beach on the
island of Vis
, Srebrna is also one of the most beautiful with smooth, creamy pebbles. This beach is natural, without facilities, so bring a picnic. All towns have their public town beaches, also very clean and inviting.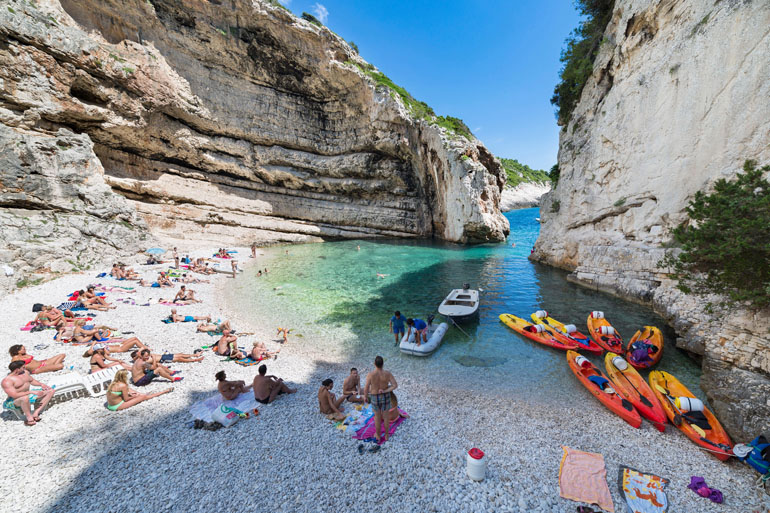 Vis town
has a marina harbour, sailing yachts lining the bay. This very unspoilt old town has bags of charm and amazingly great restaurants which are among the best in Croatia: Pojoda, Konoba Kantun, Lola Bar and Garden, Villa Kaliopa and many more. Night life revolves about bars and seafront restaurants, but you can have a party or a wedding on Fort St George (ask us for details!) which is dramatic and has amazing sunsets.
Or you can stay in
Komiza
, the epitome of a traditional fishing village, arranged along a wonderful bay which dazzles at sunset. Take a private boat to the small island of Bisevo with its Blue Cave of glowing silvery blue water. Parts of Mamma Mia Musical were filmed on
Vis
- scenery is at least as good as the tunes!
View our villas in
Vis
,
Komiza
and surrounding region.
10. Hvar - officially one of the most beautiful islands in the world, covered in lavender, sunny, cultural, foodie, beachy, nightlife
Adored by beautiful people, Hollywood stars, royalty, millennials, teenagers, families, adults,
Hvar town
is the most famous on the island, but the towns of
Stari Grad
,
Jelsa
, Vrboska and Milna each have their own charm. The nearby
Pakleni islands
are a tropical paradise and easily reached from the
town of Hvar
. On one of them, the beautiful Palmizana, there is a good marina and most excellent restaurants: we love Meneghello, Zori, Toto's by the beach. These restaurants offer a unique feast for mouth and eyes, we rate them among the best in the world.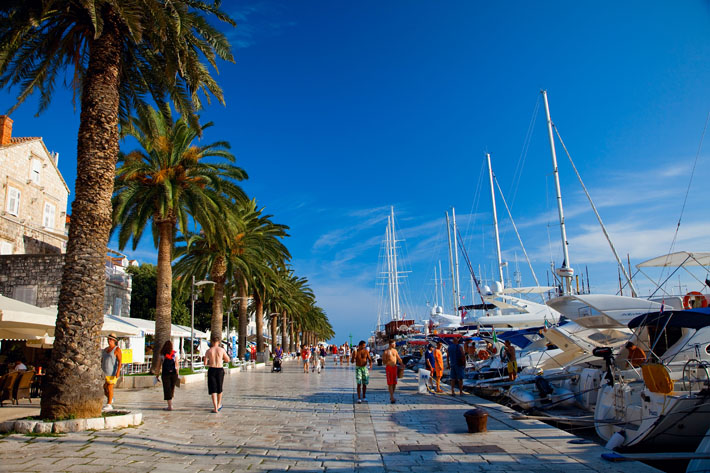 On Palmizana you will find the very cool Laganini beach club. It has a fantastic location for sunsets, fabulous food and luxurious cabanas - evenings are for parties and the most demanding party goers will be impressed. Carpe Diem beach club and night club is on the island of Marinkovac. A great location. A nice spot on the island of Jerolim is "The Jerolim Beach Bar", very pleasant, reasonable prices and you can swim in the nude if you wish.
Hvar
is definitely a very sophisticated party town, also famous as the one of the top 10 best islands in the world, the sunniest island in Croatia and a place with great nightlife. Parties last all night long, and guests can visit numerous events, restaurants, taverns, pubs, clubs etc. Cocktails at the venerable Carpe Diem Bar on the waterfront, great disco nights are at Fortica where you find a night club and media centre, Veneranda which has an open swimming pool for the night time use and an open air cinema.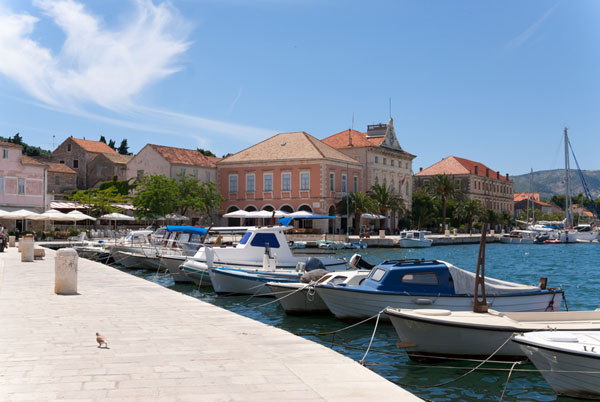 Veneranda is just a 2 minute walk from the Hvar centre. This cool place has tents and you can pre-book. Hula Hula wooden beach bar is 15-minute walk west of the centre of town, reached by a coastal path. For a great bar experience in a most relaxing way, visit Falko Bar 2km from the main square in
Hvar
. In the daytime relax in hammocks, see the sunset, unwind. Cocktails are less expensive and you also get vegetarian dishes and the sea is refreshing.
All that razzle-dazzle does not mean that you cannot have a normal, relaxing, health restoring, sunny summer holiday on
Hvar
. Of course you can. Away from the parties, the rest of
Hvar town
is quite peaceful and very attractive. The towns of
Jelsa
and
Stari Grad
are also much quieter and have beautiful beaches. Go bicycle through lavender fields and vineyards, through
Hvar's
ancient green fields which were used to grow plants at the time of the ancient Greeks, swim on wild beaches in the warm sea. You will return home refreshed with wonderful memories of one of the greatest Croatian islands.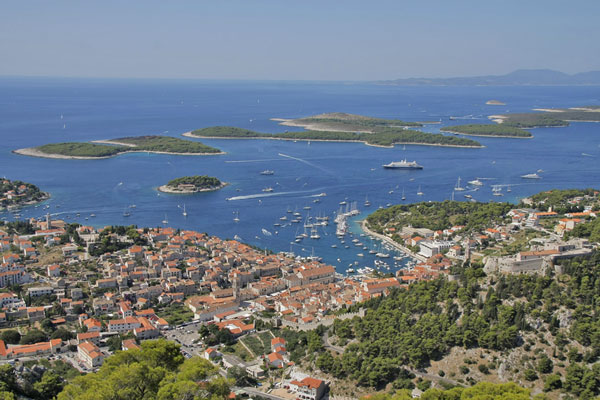 The beautiful
Hvar town
has long history, as ancient Greeks established their colony and influence there. In the 16th and 17th century this was a part of the Venetian Republic, reflected in
Hvar's
Venetian squares and palaces, fortresses and narrow cobbled streets with stone houses. The beautiful St Stephen's square houses St Stephen's Church, the bishop's palace and an amazing, tiny 17th century theatre (go inside!) which was the first public theatre in Europe. Its motto was: "peace and equality among the citizens" and it admitted all social classes, except women (until late 19th century). It has recently been renovated and is now opened. It must be seen. A few minutes from the main square is a beautiful Franciscan Monastery which is an oasis of peace with its old cypress trees and has valuable historic exhibits, such as the 17th century painting of the Last Supper. Napoleon's Fortress is high up on the hill and after a long climb you will be rewarded with a most amazing view of the sea,
Pakleni islands
,
Brac island
and the view of
Hvar town
below.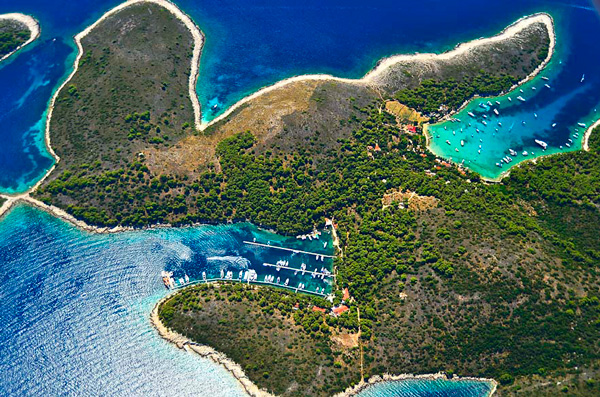 Beaches on
Hvar
are legendary. The
Hvar town
private beach is Bonj which also houses the exclusive Bonj Les Bains beach club, with private pontoons and four-poster sun beds. This is a small, pebbly beach and the sea is a perfect emerald. Requires deep pockets. After a 25min walk, you will reach Pokonji Dol, the best beach within easy access to the town itself. Irresistible sea, pebbly beach some swish beach restaurants. Sunbeds are available for hire. 20 min further on is Mekicevica beach, quite secluded and not too busy. It has a nudist part and a couple of good beach restaurants.
The cuisine of
Hvar
is a delicate balance of Italian cuisine and eastern influences. Fresh fish, lobsters and shellfish are staples, and the high quality olive oil and excellent wine, Plavac , is in daily use.
Hvar
has some outstanding restaurants, such as seafood Macondo, Dalmatino, elegant Giaxa, Fig Hvar, fabulous fish in Lungo Mare, there are too many good places to mention.
Hvar
is reached by a car ferry from
Split
to
Stari Grad
or Drvenik to
Sucuraj
. The fast passenger catamaran goes direct from
Split
to
Hvar town
.
View our villas in
Hvar, Jelsa, Starigrad and surrounding region
.
11.Sibenik - the oldest city in Croatia, Venetian architecture, gourmet paradise, has two UNESCO world heritage sites in one town - the only one in Croatia!
Sibenik
is a most beautiful and historic coastal town in
Central Dalmatia
, on the Croatia coast, 73km north of
Split
and 86 km south of
Zadar
, both amazing cities to visit. The two UNESCO heritage sites in
Sibenik
are the triangular St. Nicholas Fortress and St James' Cathedral. No other town can boast two!
Sibenik
was a part of the Venice Republic for 400 years, as its architecture confirms, for example the 16th century Town Hall.
Sibenik's
waterfront is full of restaurants and cafe bars, often with DJs or a jazz band to entertain you. Dine at the Michelin star restaurant Pelegrini (booking essential), the pricey but excellent Nostalgija, or in one of the charming harbour and side street restaurants that offer freshest fish, grills and salads. Try Pub and Wine Bar Scala for great burgers, She Bistro and Rooftop Bar for vegan dishes and lovely Galleria with own organic farm.

There are many places to visit in
Sibenik
. The Medieval Mediterranean garden which has recently been planted with medicinal herbs and fruit trees, according to the records of the original design, is well worth a visit. It is a part of the Franciscan monastery and hosts open events in summer holidays. For children, a tiny Aquarium-terrarium will provide an hour or two of amusement, watching fish, small sharks, and exotic lizards. Children and adults will also want to visit the Etnoland village, The Falconry Centre and the Aquapark. In the Falconry Centre injured falcons are treated, and falconers demonstrate the craft and speak about bird protection. In the Etno village (Pakovo Selo) are old houses, furnished in the old Dalmatian style, with demonstrations of cookery and a restaurant where you can taste the rustic national dishes, listening to folk songs and Dalmatian tunes and dances (pre-booked tour). In the summer, you can participate in the International Children's Festival of puppetry, art, film and music, dance workshops, comics, videos and more. Often they are in English language. The Solaris Aquapark has a fairy-tale cave, a lazy river with a waterfall, with plenty of slides and jets. There are deck chairs to rent and a restaurant. For a really wild night go to the nearby Vodice, renowned for young people's gatherings and great beaches.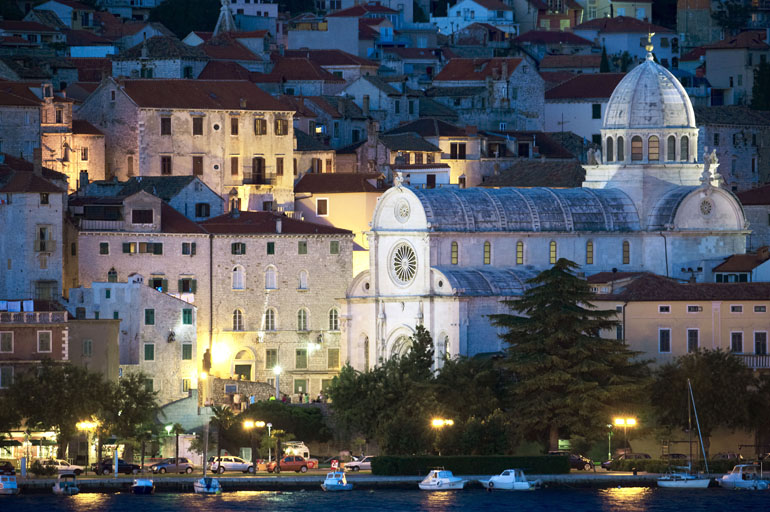 This beautiful city claims about 250 small islands of which six are populated. Prvic is just 1000 metres away and you can reach it in a kayak. The car free Zlarin is famous for coral. The most phenomenal sites to visit near
Sibenik
are
Krka National Park
and
Kornati National Park
, accessible by public transport as all inhabited islands are connected by daily ferries.
Krka Waterfalls
are easy to get to, and include the spectacular Skradinski Buk, the lagoon into which fall 17 amazing waterfalls.We also suggest National Park Paklenica and Vransko Jezero - a large bird sanctuary where you can also go fishing.
Sibenik
has some great beaches. The well maintained new beach in Brodarica has parking, cafe, beach volley ball and basketball, and public lavatories and showers are free. One of the oldest beaches is Jadrija which you can reach by road or a taxi boat (great fun). Jadrija beach is really buzzy, you can play table tennis, mini football, water sports, or rent pedal boats. There is a children's playground. A famous sandy beach 8km from
Sibenik
is the Solaris beach, also with all amenities and children's entertainment.
Sibenik
is such a great place for families, foodies, active types and culture vultures, come and experience this fabulous city and its many islands!
View our villas in
Sibenik and surrounding region
.
12. Pula - an ancient city with a Roman amphitheatre and many hip young people
Roman forum, 2000 year old Roman amphitheatre, gladiators, early Christian church, pretty squares full of people enjoying a drink and the outdoor living. There is plenty to keep you amused and occupied in
Pula
, which is an old town with a modern pulse. It is the largest town in
Istria
, but not the capital of Istria.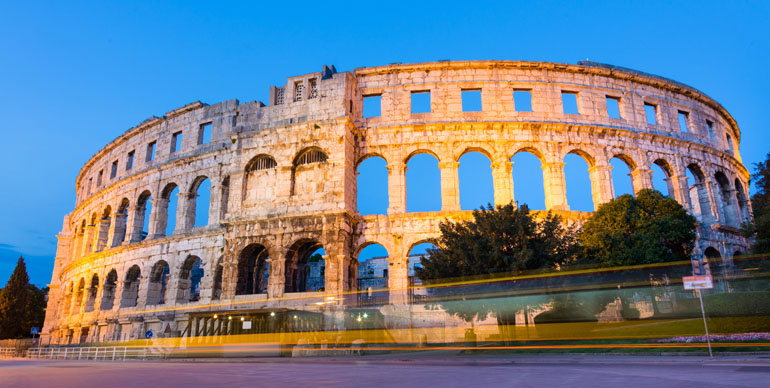 Fabulous beaches with water sports and fab restaurants, market and shops are the feature of
Pula
.
Pula
offers all water sports, horse riding in nearby
Medulin
and all over the place, biking, paragliding, fishing and lots more. Make day trips to the small islands of Levan and Ceja. Swim in pristine water and have delightful lunch in the island beach bars. Visit the fossilised Dinosaur steps on the island of Fenoliga. Have a great day at the stunning national park Brijuni and its safari park. Keep exploring, there is so much to do and see. Within an hour drive you can visit
Rovinj
,
Motovun
,
Porec
,
St Vincenat
and inland
Istria
. All this is good for an unforgettable holiday in
Pula
and
Istria
.
View our villas in
Pula and surrounding region
.
13. Brac island - so close to Split, full of emerald coves, fishing villages, superb beaches, fabulous villas and windsurfing
Brac
is the largest island of
central Dalmatia
, an island of green pines, ancient stone walls, olive groves and vineyards. Life goes slower on
Brac
and you will quickly get accustomed to it. The famous beach Golden Horn is there in
Bol town
, and everywhere you will find most beautiful old villages and unspoilt towns and nature.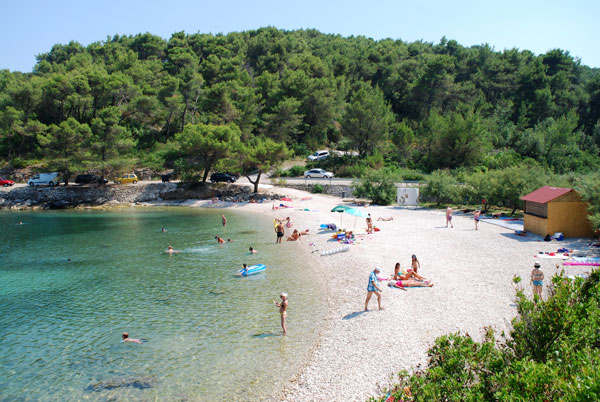 A real curiosity is a small natural desert in the heart of the island and the old monastery on Vidova Gora mountain, quite a climb. Romantic people and generations of families will find a prefect place in
Brac
to relax and enjoy their time together in some of our best villas. Boating along the indented
Brac
coast and stopping off at hidden restaurants is one of our guests' favourite pastimes. It is easy to hop over to the mainland
Split
,
Trogir
,
Sibenik
and
Primosten
, or to the famous
Hvar island
. Some of our most luxurious villas are on
Brac
.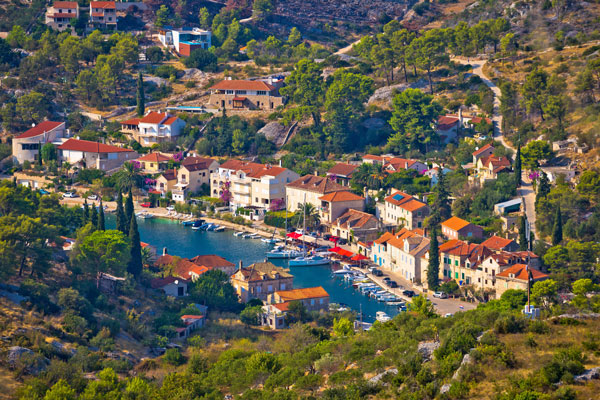 We can recommend a string of fantastic fishing villages - the beautiful
Milna
favourite of the sailing community, charming
Postira
with great beaches,
Sumartin
- lively and vibrant,
Splitska
with small harbour, pine trees and peaceful, modern villas,
Bobovisca
, a stunning small bay with beautiful villas, some remote,
Mirca
with a lovely beach and beachfront holiday homes.
Sutivan
has some of the most stunning new villas in Croatia and fishermen's cottages dotted around the picturesque small harbour.
View our villas on
Brac
.
14. Korcula - little Dubrovnik off the Dalmatian coast
This gorgeous southern
island of Korcula
can be reached from
Split
or
Dubrovnik
.
Korcula town
is a walled old town owing its success to the thousand year old silk road trade and also its maritime tradition. As everywhere in Croatia, you will meet with local customs and culture - a sabre dance called Moreska where men only participate is danced on the town square.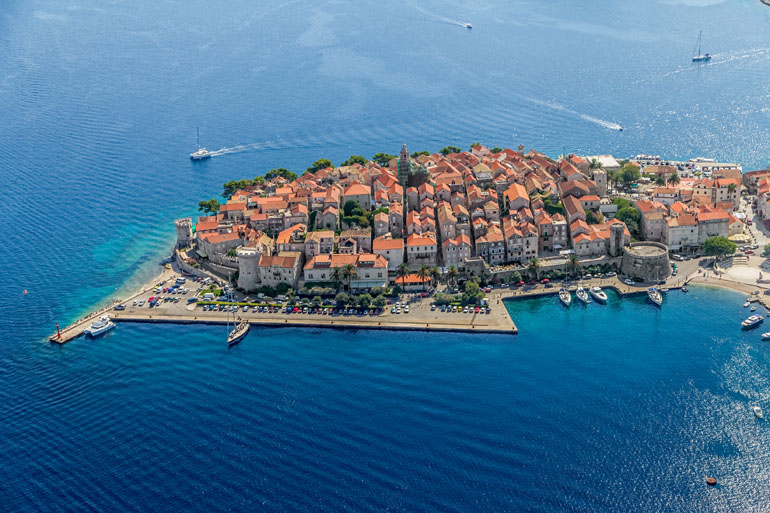 It is claimed that Marco Polo was born in
Korcula
and whether or not that is true (Italians claim he was born in Venice) you have the feeling that the town has changed little over the centuries. The island has sandy and pebbly beaches, and a small town of
Lumbarda
can be especially recommended for families on vacation. Another gorgeous small town is
Vela Luka
, with atmospheric streets, markets and shops and some wonderful family villas with pools nearby.
View our
villas on Korcula
.
15. Losinj - mild climate, wellness, home of the dolphins, crystal sea, unspoilt Kvarner island
Since the Austro Hungarian Empire, the royalty and the rich have been coming to
Mali Losinj
to take the fresh air and enjoy the health therapy for lung problems. The mild, not too hot a climate and the clean air of
Losinj
, the leisurely walks along the sea and the fresh Mediterranean diet of organic olive oil and fish seem to do the trick. Everyone went back to Vienna invigorated and restored from this healthy beach resort.
Losinj
is an unspoilt island easily reached by ferry from Rijeka town. The town of
Mali Losinj
is still full of 19th century aristocratic villas and grand hotels.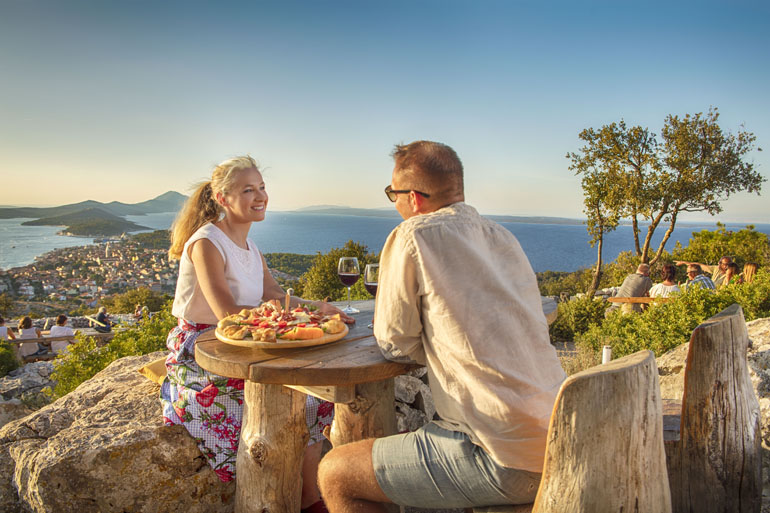 Slowly, the locals have renovated their old homesteads and made them 21st century standard, whilst keeping with the old character.Some grand villas for rent are there as well. If you are serious about Croatia travel, choose
Mali Losinj
for Mediterranean as it used to be, but with a modern twist!
Losinj
is very famous for its dolphins which mainly live in Kvarneric Bay. There are 200 of them living wild, and the people know each one of them by name, the oldest three being Vivian, Mida and Tak, 30 years old. We can arrange guided tours to the dolphins and you should visit the Losinj Marine Education centre to find out more about these friendly dolphins.
Ask our advice on where to stay on
Losinj
.
16. Lovran - exquisite small town, punching above its weight in Istria
Lovran
is so beautiful and so steeped in historic villa holidays that a villa type existing in
Lovran
is known as the "Lovran Villa". This is a 19th century or early 20th century villa built in neo-renaissance Italian style with vaulted balconies, Murano colours, romantic windows and beautiful gardens, often on the seafront.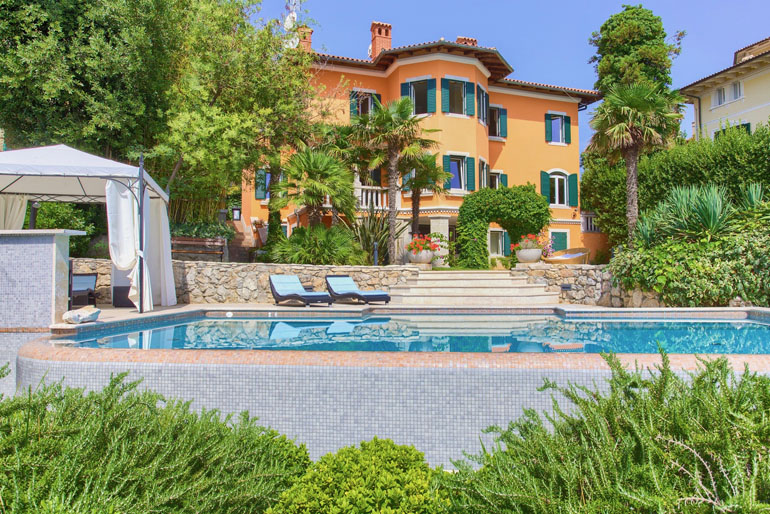 Lovran
is perfect in the summer, but do go there in the spring, winter or autumn for the twelve mile long walk along the seashore, and for wonderful events such as chestnut festival in October, where everything you eat is made of chestnuts. Sample wild asparagus in the spring and roasts on the open fire in wintertime.
Lovran
is a great destination for St Valentine's Day celebrations and the February Carnival, the best in Croatia.
Lovran
is a real find, a simply gorgeous place, perfect for instagram too!
View our villas in
Lovran and surrounding region
.
17. Primosten - a vision of beauty on a promontory jutting into the blue Adriatic Sea
Primosten
, its streets and its beaches are stunning. The town was the winner of The Golden Flower of Europe top tourism award and a famous tourist destination in Croatia. Everyone falls in love with
Primosten
. It used to be a sleepy fishing village between
Split
and
Sibenik
, but now it is a small jewel of Croatia's seaside.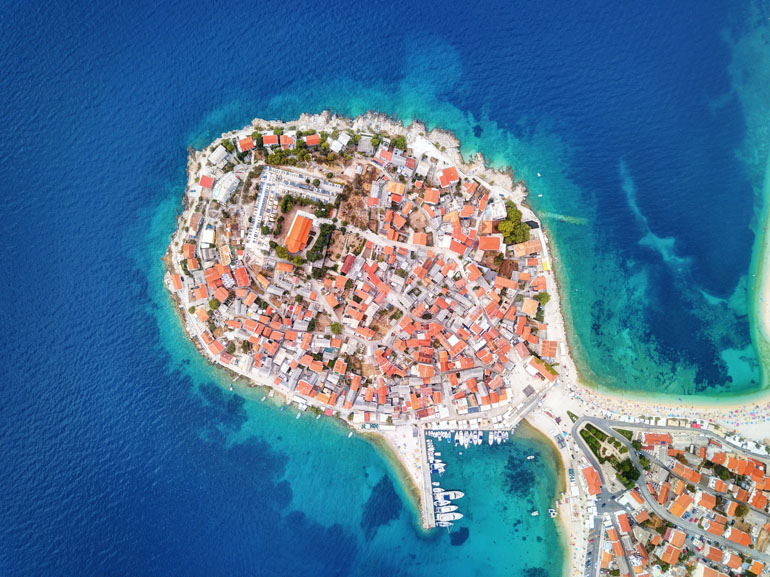 The old town core and the harbour are picture postcard gorgeous, and have a plethora of cafes, bars and restaurants. It is full of beaches that are perfect for swimming as the sea is warm and clear, and many wonderful villas are on offer in
Primosten
. It is in a great position to visit
Krka River Waterfalls
,
Sibenik
,
Trogir
and
Split
, also the
Kornati Islands National Park
.
Primosten
is a wonderful and relaxing place, but on the edge of town it also has one of the most famous nightclubs on the Croatian Coast - The Aurora.
View our
villas in Primosten and surrounding region
.
18. Svetvincenat - best castle in Istria, good food and many activities for adults and children
Svetvincenat
or
St Vincent
is a really charming small town in central
Istria
, with a magnificent castle Morosini-Grimani, the most famous castle in
Istria
. Close to the sea and also to the fascinating hilltop towns of inland
Istria
:
Motovun
, Groznjan and
Oprtalj
, with rich history and folk legends, in the heart of gourmet
Istria
and its excellent vineyards. This is a highly recommended place for a summer or winter vacation, with beautiful family holiday villas to attract you. Starting with the castle, you have a perfect example of Venetian military architecture, a walled structure with three towers and living quarters for the noblemen and army captain plus soldiers' quarters.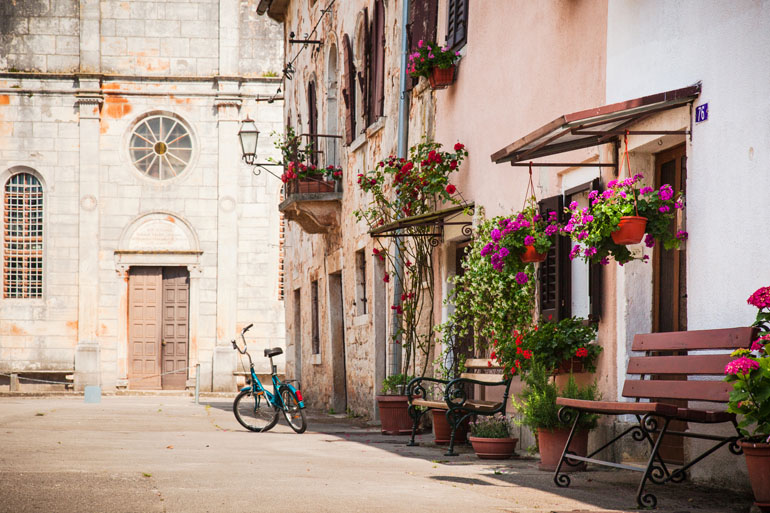 This year a new foodie centre has been opened which offers traditional local dishes and wines, which are delicious. Get into the spirit of things by taking the "legend trail" and discover seven clues which will reveal the seven challenges that the Castle's knights faced and conquered. After the castle, visit the impressive renaissance town square with the ancient fountain, shops and restaurants.
Svetvincenat
has a great bakery and a fantastic family run restaurant with delicious home-made pasta. For day trips do Roman Pula, Venetian Rovinj, renaissance
Porec
- all places with beautiful beaches and excellent restaurants. Visit National Park Brioni islands which has a safari park, and Istralandia Aquapark. There is scope for so many outdoor activities. Children and adults will love their summer vacation in
Svetvincenat
.
View our villas in
Svetvincenat and surrounding region.
19. Ston and Mali Ston - the oyster and seafood paradise of Croatia with a string of sandy beaches nearby
Mali Ston and Ston
are small, walled towns at the beginning of the
Peljesac Peninsula
which deserve huge recognition, as we consider them to be second only to
Dubrovnik
in the
Dubrovnik area
! A short road trip from
Dubrovnik
, smaller but quieter, romantic and absolute centres of excellence for seafood and the place where Croatia's best oysters come from.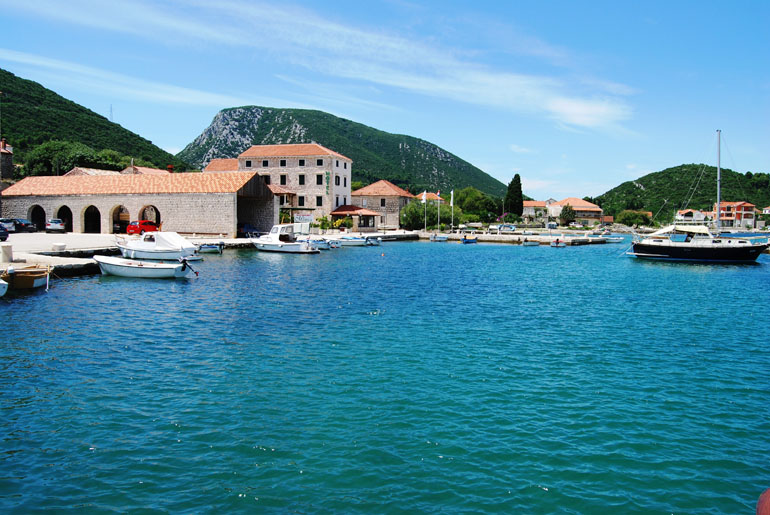 Mali Ston and Ston
are destinations where savvy tourists and locals come from
Dubrovnik
and further afield to have really great food, at a reasonable price. We recommend every restaurant in
Ston and Mali Ston
, from the expensive but classy Bota and Kapetanova Kuca (Captain's House) in
Mali Ston
, to Bacchus with great home cooking, Stagnum for Pizzas and grills, Sorgo for seafood, Bacha for cocktails and light lunches - all in
Ston
. Sit in
Ston
cafes, order summer cocktails and the gorgeous fresh made lemonade and buy great bread, bureks and pastries from the bakery.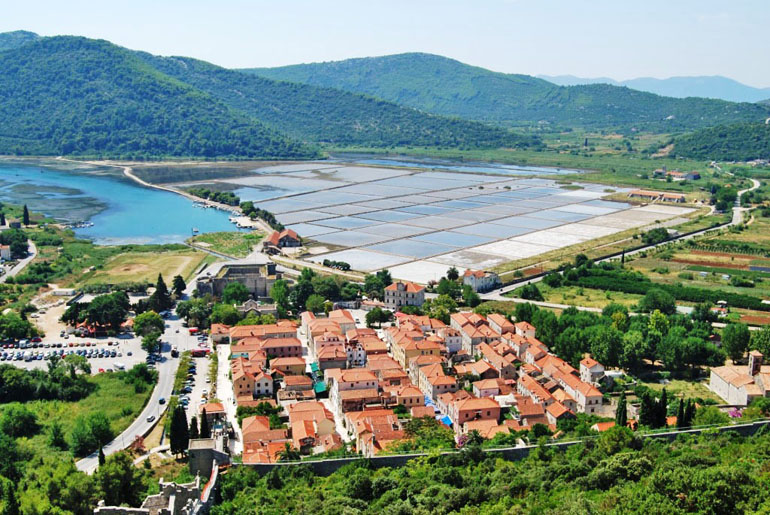 Do visit the gorgeous small museum of
Ston
antiquities, beautiful carved stones of ancient times and some interesting church regalia. The church is lovely too. Buy paintings from the Frenchman who found his perfect place on the Croatian Cote d'Azzure in the
Ston
gallery and visit the salt pans - the source of wealth for this fabulous region. If you have the energy do set off before the sun gets too hot to walk the ancient wall from
Ston
to
Mali Ston
. It's a steep climb up and down but the views are unforgettable.
Mali Ston and Ston
are perfectly placed to visit the islands of
Mljet
,
Korcula
- gems in their own right.
Dubrovnik
is 45 minutes away. Stay in our wonderful family villas in
Ston and Mali Ston
. All our guests go home really happy and full of praise.
View our villas in
Ston, Mali Ston and surrounding region
.
20. Orebic - maritime hub of ancient and modern times, water sports, sandy beaches, wineries
Orebic
is a popular and wonderful family destination in
Southern Dalmatia
, on the
Peljesac peninsula
. It is a pretty town settled around a beautiful natural bay with a pebbly/sandy beach great for children and adults, with a gradual entrance into the sandy bottomed sea. The famous history of
Orebic
is linked to its maritime tradition. In the eighteenth and nineteenth century
Orebic
captains navigated merchant ships all over the world, and eventually settled back home, building some impressive stone villas with Mediterranean gardens directly on the beach.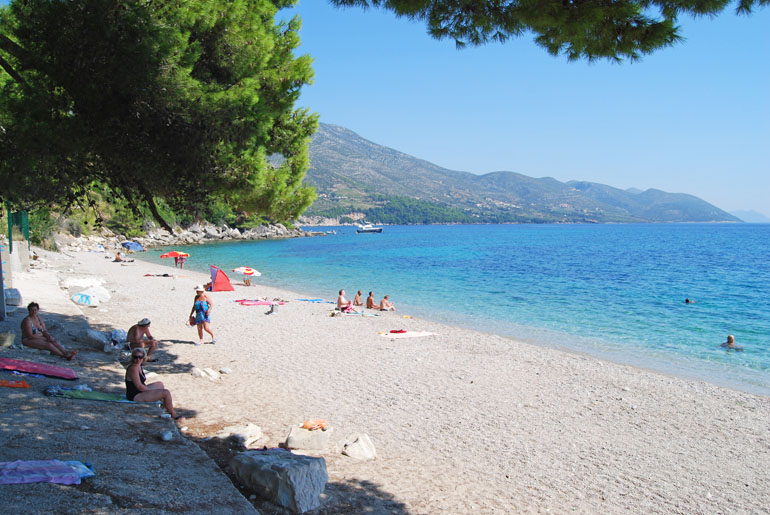 These villas, known as Captain's houses, are now a feature of
Orebic
and many people come to see them or stay in them for their vacation. Naturally, there is also a small but lovely maritime museum, and a wonderful winery Corta Katarina, where you can sample famous
Peljesac
red and white wines. The place is very safe and teenagers can roam round visiting cafes and beach bars, whilst toddlers and small kids should bring their buckets, spades and snorkelling gear. It is easy to hop over to the magical
Korcula island
by a 15 minute ferry, visit
Ston and Mali Ston
for fabulous oysters and it is just one hour 45 minutes to
Dubrovnik
. In nearby
Viganj
there is a serious windsurfing centre where you can get tuition and hire equipment. Tiop international competions are held here. We recommend
Orebic
highly for family holidays and for the exploration of the untamed and unspoilt
Peljesac peninsula
, wild swimming and numerous excellent wineries.
View our villas in
Orebic and surrounding region
.
21. Nin - special place for you travel inspiration in Croatia, best sandy beaches, the first kings were crowned here, smallest cathedral in the world, European Destination of Excellence, bird watching
Nin
is the European Destination of Excellence for Aquatic Tourism (EDEN) in 2010 due to its natural beauty, historic importance, sandy beaches, ecosystems, rare plants and animals and sustainable activities. It was also voted the European Best Romantic Destination in 2016. It is a lesser known town for Croatia holidays, but one of our favourites.
Nin
has an important meaning for all Croats as it is the birthplace of Croatia. This is the oldest Croatian royal town with the smallest cathedral in the world - the Church of the Holy Cross. The Church of St Nicholas is where the first Croat king, Tomislav and six more early Croatian kings were crowned. One of its most famous heroes is the 9th century bishop Gregory (Grgur Ninski) who insisted on the use of Croatian native language in religion. The town goes back 3000 years and has many Roman artefacts, a large Roman forum and a Roman temple. At the Museum of Nin Antiquities you can trace the history of this deeply historic Croatian town. Remnants of pre-Roman and Roman times join the later exhibits known as "Gold and Silver of Nin" of the church regalia.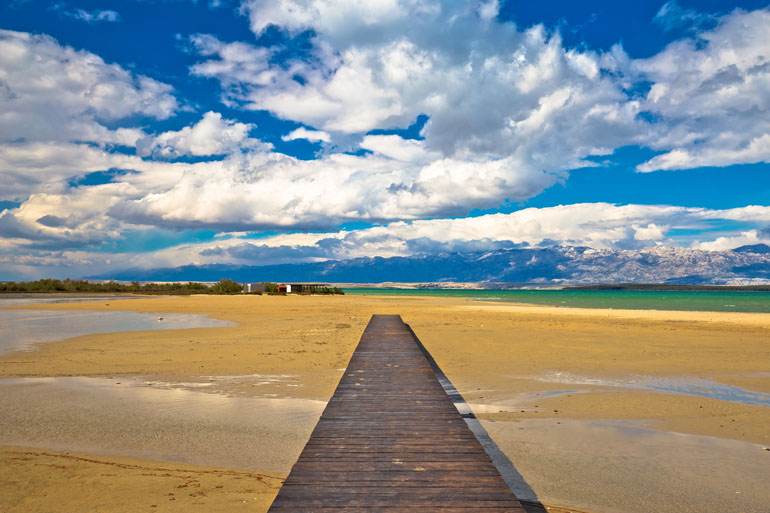 Being in and around
Nin
generates a sense of awe and wellbeing. Sun over the lagoon creates magical light in summer months. The area is a good example of responsible tourism due to many sustainable activities and protected ecosystems.
Nin
is famous for its medicinal mud, the pelloid, a sort of natural wellness treatment good for skin and for helping alleviate arthritis. The mud is the product of fresh lagoon and sea water and the unique plants that grow there and produce the healing minerals. You can apply it yourself in the lagoon or contact Zadar Hospital Physiotherapy Department.
In the salt marshes tourists keen on bird watching can see 250 different species of birds, some of which are endangered; look for black-winged stilts, Kentish plovers, little egrets and the kingfisher. An endangered and endemic plant Salicot is found in muddy and sandy shores. This rare plant with thick stems holds loads of salty water and provides food for herons, waders and grebes. The locals of
Nin
are aware of their unique ecosystem, and have undertaken educational programmes to preserve it better,
The 1000 year old salt production still goes on. This natural sea salt uses the sea's biological filter made up of minerals, clay, gypsum and green algae giving this sea salt incredible purity, including iodine, iron and magnesium. All this is achieved completely naturally, without disturbing the environment. Do visit the salt fields and the salt museum, where you will get a free guided tour in summer months.
Organic figs! Mrs Babac planted seven hundred organic fig, quince and black cherry trees and now makes famous organic jams on her farm. Her jams are natural with no added sugar, pectin or preservatives. Visit her farm and shop just outside
Nin
.
Nin
is perfect for sightseeing, and you can easily get to the
city of Zadar
, 17km away, and the lovely surrounding towns and villages:
Privlaka
has great villas and sandy beaches, Petrcane is well known for bars and nightlife while Zaton has an ancient castle. Further away,
Sibenik
,
Split
and
Krka River National Park
are great day trips.
View our villas in
Nin and surrounding region
.
22. Porec - one of the most popular destinations for holidays in Croatia
Porec
is a popular summer beach resort on the coast of the Istrian Peninsula in western Croatia. In the historic old town, you will find the UNESCO world heritage site of the 6th-century Euphrasian Basilica with Byzantine mosaics (the oldest part is from 4th century), Venetian palazzos, Roman temples, quaint medieval cobbled streets and squares where people relax having the ubiquitous coffee and a slice of cake or superb ice cream. From the old medieval walled town, now remains the Round Tower where you should go for cocktails and coffee, which are served on the roof terrace! In the Basilica, you can attend classical music concert throughout the summer months. In Zuccato Palace you can visit an avant-garde art gallery.
Porec
has everything: numerous beaches with all sorts of outdoor sporting activities, nightlife, good food (restaurants include Artha, a vegan restaurant and Arman grill, close to the city market), cafes, bars (Saint and Sinner, Epoca, or the beach bar Tequila), night clubs (Byblos is the most popular, where David Guetta, Paul Oakenfold, Roger Sanchez and Fatboy Slim have performed) and excellent cycling paths of about 300 kilometres of country roads winding through stunning natural beauty. You are spoilt for choice: there are cycling competitions, a swimming marathon, festivals (food and wine festival Vinistra, music festivals and the baroque costumed festival Gioistra).
Here is what to do in
Porec
: visit the beaches Pical, Zelena laguna, Brulo and Delfin which offer outdoor activities such as sandpits, children's playgrounds, chairs to rent, beach bars and loads of fun. Children and teenagers will love it as all sorts of water sports are also available- scuba diving, canoeing, sailing, windsurfing and more. Kids will also love the Motordrom, outside
Porec
, with go-carting, paintball, rope park, off road Segway and quads. There is also a water park to visit, called Aquacolours, which is very popular with children. The water ski lift in Zelena Laguna campsite, open from Easter to November, has a 650 metre cable wakeboarding, mono-ski slalom. You can get instruction first. At the Diving Centre in
Porec
you can take a scuba diving course, and participate in guided dives . Experienced divers can explore sea reefs around the local islands. The Diving Centre is authorised to lead the most experienced divers to the wreck of the Coriolanus, a Royal Navy trawler that sank with 40 men on 5th May 1945.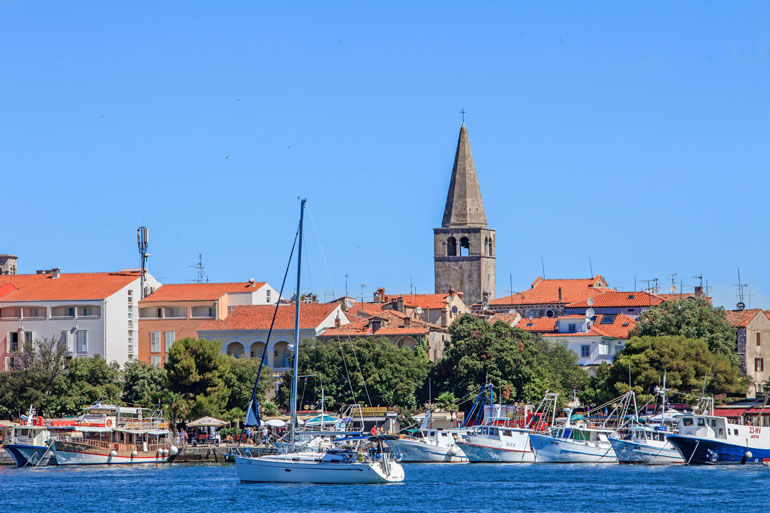 For your travel inspiration for day trips from
Porec
, with so many possibilities, we recommend visiting the three wonderful hilltop towns of central Istria :
Motovun
, Groznjan and
Oprtalj
. Combine that with a visit to Kozlovic winery or Kabola winery, both in Momjan, if you are interested in tasting their delicious wines and learning about the wine production. Visit Ipsa's olive oil farm for tasting and buying. Make a fascinating day trip to the local underground Baredine Caves with stunning stalactites and stalagmites, underground lakes and the cave Salamander. Wear good shoes and something to wrap around as the caves are cold. Visit
Rovinj
for the magnificent Venetian beauty of the town, arty feel, great beaches and restaurants. Visit
Vodnjan
for ancient mummies in the church, the excellent restaurant Vodnjanka and Chiavalon olive oil, go to
Pula
for its magnificent Roman amphitheatre where you can see Gladiator games, the Roman Forum, Temple of Augustus, excellent food and shopping. For golfers there is a superb Golf Course in Alberi near
Umag
, which also hosts a tennis summer school. Look for dolphins: most evenings, from 6 to 10.30pm, a boat from the harbour in
Porec
takes you to the picturesque Lim Channel where dolphins often come to feed. It is fairly likely that you will see them, but if not, this lovely evening sail around
Porec
and its islands will be memorable. If you have even more time to spare, visit Venice which is only 4 hours away by road, or take a ferry over. The ferries operate from May to September. Trust us, there is so much to see and experience in and around the wonderful
Porec
.
View our villas in
Porec and surrounding region
.
23. Varazdin - Baroque queen of continental Croatia close to Zagreb plus Bob Dylan and Carlos Santana
If you wish to get to know the real beautiful Croatia, and are considering tours in Croatia, then
Varazdin
is definitely a place to include. If you have two weeks to spare (you should try!), and are planning your trip to include a beach resort such as
Pula
,
Opatija
,
Rovinj
,
Zadar
or
Split
, and also
inland Croatia
, there are fantastic possibilities for you. Why not fly or drive to
Zagreb
by car or train, and spend a few days there, taking in the culture, delicious and sophisticated food and entertainment fit for a classy European city. Then off to the fabulous country regions of
Zagorje
and Medjimurje - hidden Croatia, but not for much longer! Its country cottages with pools, orchard gardens with spring cherry blossom and lazy summer months, dripping in fruit in the autumn, are a reminder of gentler days and are really "food for the soul". The area abounds with spas and wellness centres, and the food is divine - local dishes with a touch of Austrian cream cakes and Hungarian hot goulash, adorable. Cheese pastries called "strukli", stuffed peppers, hearty soups and grills, most delicious coffee and lots more…Stay in
Zagorje
, but visit Varazdin, or the other way round. From
Zagreb
, you can take a train to
Varazdin
.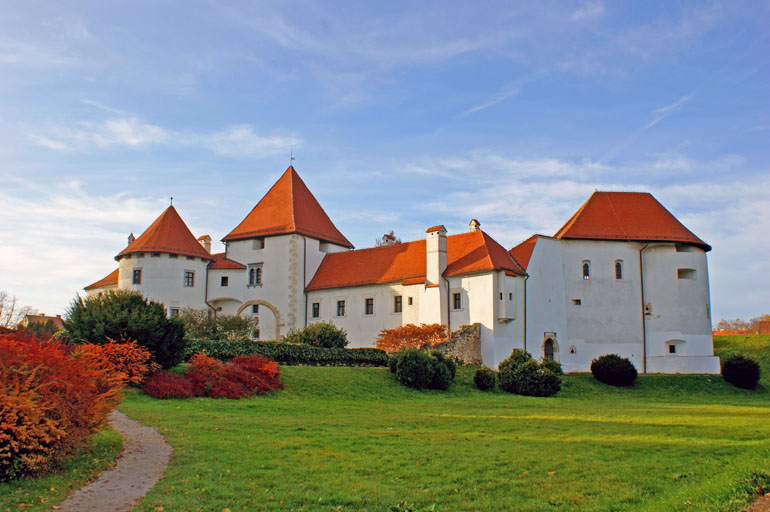 So to
Varazdin
- one of those beautiful, almost perfect cities where even the local cemetery is on the tourist map! This peaceful but active town has several times been voted as the best place to live in Croatia.
Varazdin
has the oldest town hall in Europe and is great fun for adults and also children. Here is why.
Varazdin
old squares and romantic streets are perfect for couples and families to wonder around and get involved with the local spirit. Kids will love the local activities displayed in the Square of Traditional Crafts. Decorate your own hat at the milliner's and watch the weaver demonstrates how to weave colourful threads into fantastic cloth. Learn about honey form the honey maker, and have fun at the candle maker's and many other crafts. You will be hungry, so get to the bakery for the original
Varazdin
brand of Varazdin bread stick (varazdinski klipic), or coffee with
Varazdin
gateau, and the torte of the Countess Maria. Beer aficionados will be delighted with
Varazdin
craft beer which you should sample at the pub Pivnica Medonja, arguably with best selection of beers in Croatia!
Having satisfied your hunger and thirst in such a memorable way, visit the eleven
Varazdin
churches, three monasteries and its cathedral- charmingly known as "The Way of Angels". Well, you can shorten this path according to you preference, but you will certainly see the baroque eighteen century
Varazdin
at its best. Proceed to the colourful
Varazdin
market, and with so many museums, we will mention the most unique ones: 'World of Insects' Entomological Collection, a unique European exhibition in the Hercer Palace; secondly, the Museum of Croatian Fireworks, the story of voluntary firefighting in Croatia and the founding of the First Croatian Voluntary Fire Department in Varaždin in 1864: thirdly, the Museum of Angels; fourth, the Museum of Old Things.
The stunning medieval Sermage Palace holds Old and Modern Masters. Musically
Varazdin
is a gem and has a great music tradition. The annual Baroque music festival happens in late September and October, when the town is incredibly charming. Other music- festivals and concerts are decidedly modern and change from year to year. One, the Radar Festival for contemporary stars, has drawn names such as Bob Dylan and Carlos Santana, and various other festivals throughout the year such as Spancir Fest, celebrated from the end of August to September, attract artists and musicians from around Europe. November and December offer a great Christmas market, and January and February are fun with the stunning Carnival.
Ask us for recommendations for villas, country cottages, wellness spas and boutique hotels in
Varazdin and the surrounding region
.
24. Omis - wonderful sandy beaches, great family villas, Flintstone restaurant, fantastic outdoor activities, pirates be there
Omis
is a small but dramatic town about 25 kilometres south-east of Croatia's second largest city,
Split
. It is located at the mouth of the river Cetina flowing into the Adriatic Sea. Cetina has a famous steep canyon, where hiking, white water rafting and an enormous zip line provide some of the outdoor activities. Rafting tours starts from the town centre and last for 5 hours. Anyone eight year old or older can participate. From April to October you can do amazing canyoning (minimum 14 years of age).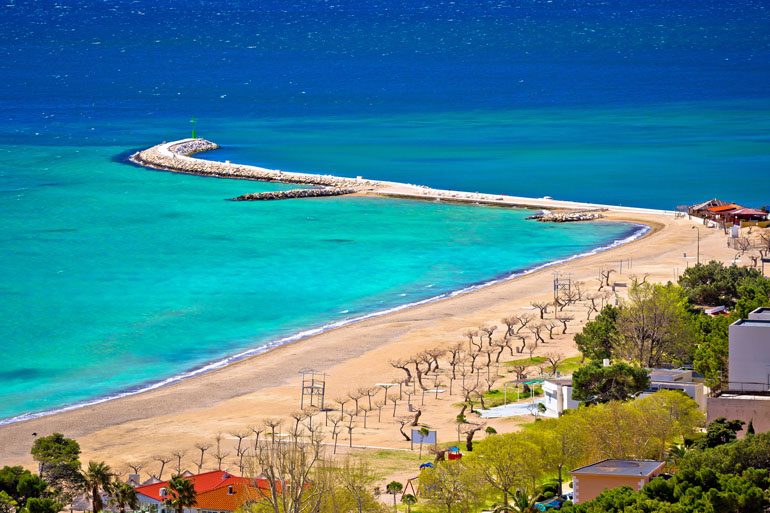 Omis
zip line has eight wires - the first one is 700 metres long, offering beautiful views of the Cetina river and the nearby mountains.
Omis
is full of a string of sandy and pebbly beaches with crystal clear sea, where kids will snorkel and make sandcastles, and adults and teenagers can play volleyball and football or go windsurfing. The main town beach is the sandy 700 metres long Large Beach. Slavinj Beach and Brzet Beach, are pebble beaches 10 minutes from the centre of
Omiš
to the south.
In the 13th and 14th century
Omiš
was the home of pirates who attacked ships at the mouth of the river. During the summer, there is a weekly pirate night, where guests can enjoy the company of the terrifying
Omis
Pirates. Every August there is a Pirate weekend and a Pirate night, culminating in a naval battle where the Pirates attack a Venetian trade ship, a fun night for kids and adults. Omis Summer Festival in the main summer season provides events, workshops and music. Don't miss the local traditional Klapa, a group of singers who sing "a capella" (without instruments) but their voices express all you need to hear.
We love the colourful fresh market in the main
Omis
thoroughfare and its narrow streets, dramatic mountains and sandy beaches. There are numerous restaurants in town, but if you have kids, do visit the Restaurant Kremenko
,
(Restaurant Flintstone) in Svinisce, about 12 km up the Cetina canyon. In the summer you can take the Flintstone bus from Camp Galeb.
Omis
is just 18km from
Split
, and you can also do day trips to
Makarska
and the islands of
Brac
and
Hvar
.
View our villas in
Omis and surrounding region
.
25. Motovun – Town of beauty, one of the most visited in Europe, truffles, dream-like views and a fantastic Film Festival
People from all over the world come to visit
Motovun
, an iconic and historic hillside town in
Istria
, which has so much good vibe about it that you wish you were living there. Centuries ago this was a sad place where people were taken in slavery to row the Venetian galleons, still remembered in Croatian poetry. Everywhere in town there are sculptures of the Venetian Lion and the buildings reflect Italian influence.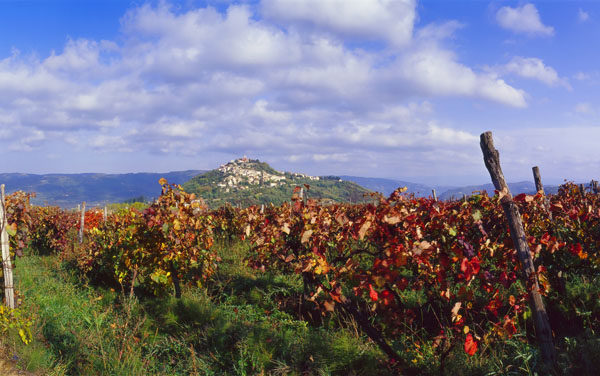 From the town and its spectacular walls, there are magnificent views over the valleys with vineyards and olive groves.This ancient town located in inland
Istria
is about 20 (14 miles) kilometres from
Poreč
, where you can enjoy great beaches and many outdoor activities and water sports.
Motovun
is the centre of truffle hunting. Home made pasta with truffles and steak with truffles are legendary and one tenth of the London price! Foodies must go there! The Istrian endogenous wine is white Malvazia, a superb wine that comes out in small quantities so try it there (Kozlovic and Kabola from the nearby Momjan), and Terran, Merlot and Cabernet Sauvignon.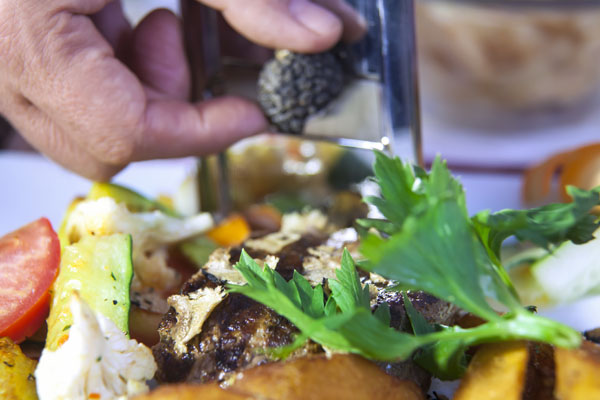 This is also the fruit basket of
Istria
, a source of delicious peaches, apricots, plums, strawberries, cherries and grapes are at their freshest, and wild mushrooms come into their own in the autumn.A great claim to fame is the quirky and famous
Motovun
Film Festival which takes place at the end of July to beginning of August in
Motovun's
cinema and outdoor square, followed by great parties and memorable friendships. The festival is there for the
s
pectacular location and the films are from small, independent productions.
View our villas in
Motovun
and
surrounding region
.