1. We have never sailed before. Does it matter?
It doesn't. You can hire an experienced skipper who will be responsible for the sailing of the yacht. The skipper will need help from some of the crew particularly when entering and leaving your overnight mooring places. He will show you what to do and during the week you will become quite proficient. If you want to prepare yourself in advance there are weekend course available which will give you an introduction to yachting for example those run by the Hamble School of Yachting. Or longer five day courses will earn you the RYA Competent Crew certificate but none of this is essential to enjoy a sailing holiday in Croatia. If you are an experienced sailor and hold the RYA coastal or offshore skipper certificate or the
International Certificate of Competence
you can charter your yacht "bareboat" and will not need a skipper.
2. Is it better to sail in the first week and spend the second week in a villa or the other way around? Can I charter the yacht for less than a week?
My preference is to sail in the first week and have a relaxing week in the villa for the second week. It's a matter of personal choice. In the summer season yacht charters will only be available for full weeks from Saturday to Saturday so a shorter charter is not an option. Many villas only take Saturday changeovers so it is best to plan on that basis. Croatian Villa Holidays can advise you and arrange your
yacht charter
and villa rental and transfer between the two.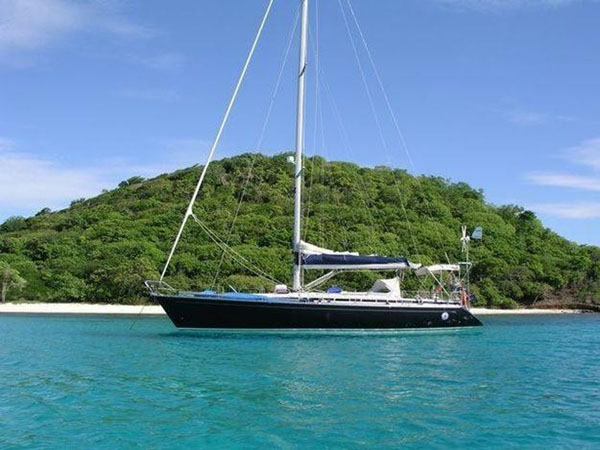 3. Where in Croatia is the best place for sailing?
The whole Croatian coastline is wonderful for sailing but if it is your first time sailing in Croatia my recommendation would be to either: a) Sail from
Split
to take in the central Dalmatian islands of
Brac
,
Hvar
,
Solta
and
Vis
. The islands provide a mix of attractive coastal towns which are rich in history and where you can tie up and walk ashore to cafes and restaurants and also bays and small villages for quieter overnight stops. b) Sail from the
Zadar region
or from
Primosten
to explore the
Kornati islands
. This is a national park area with a mass of 89 small islands. It has few larger towns and is perfect if you want to enjoy nature and stay overnight in quiet bays on islands that are uninhabited or perhaps have just a few houses and a delightful restaurant serving freshly caught grilled fish. George Bernard Shaw famously described the
Kornati
saying "On the last day of Creation God desired to crown His work, and thus created the
Kornati islands
out of tears, stars and breath."
If you have sailed these areas in the past and what to try somewhere new consider the Northern Adriatic taking in the islands of
Cres
,
Losinj
and
Rab
or in the south from
Dubrovnik
to the islands of
Mljet
,
Lastovo
and
Korcula
. Croatian Villa Holidays is happy to give advice.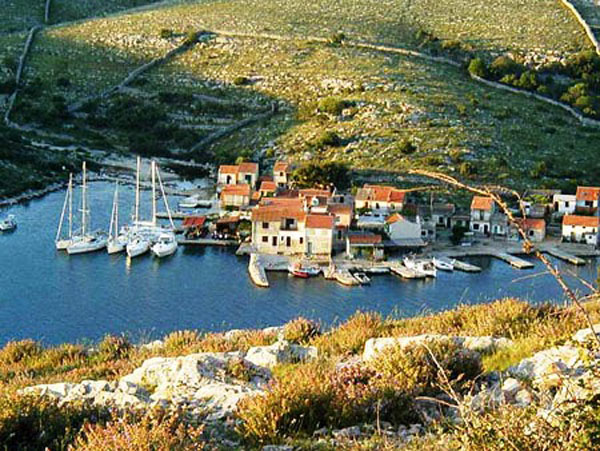 4. Should I rent a villa in the same area as I am sailing?
I would suggest renting in a different area so you discover more of Croatia but somewhere not more than two or three hours transfer time. So for example if you are sailing from
Split
you could select a villa on the mainland between
Split
and
Dubrovnik
or on the
island of Korcula
. If sailing in the
Kornati
a villa either to the north in the
Kvarner region
or in
Central Dalmatia
on the mainland around
Split
or on the
island of Brac
. Croatian Villa Holidays will be able to arrange your
yacht charter
and advise you on suitable villas to link with your sailing holiday.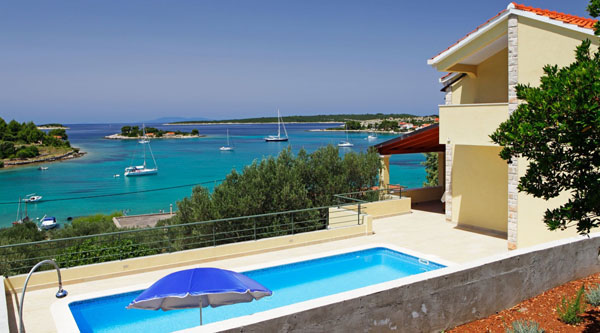 5. What do I need to take with me for a sailing holiday?
In order of importance: sun cream, more sun cream, sun hat, flat soled shoes for wearing on board (trainers or deck shoes), flip flops or rubber shoes for swimming from pebble beaches or where there might be sea urchins. One warm jumper and a light water proof and wind proof jacket just in case it rains or you get caught in a rare summer storm. Most yachts will have an on board WiFi but will charge extra for it. You can bring your own mobile WiFi and buy a data SIM card locally so you are not dependant on the on board system. Oh, and don't take hard suitcases. You will never find space to stow them on a yacht . Take soft bags or cases that can fold up or squash down flat.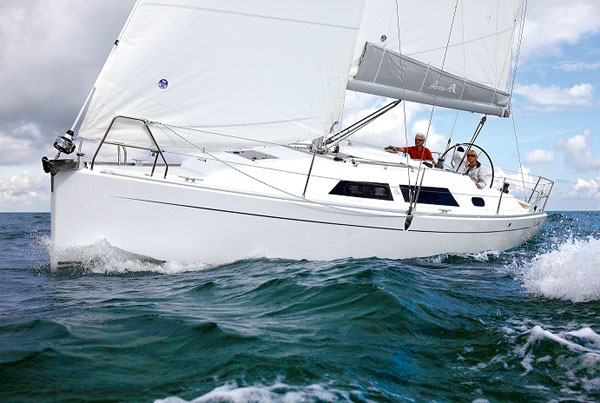 6. Is a sailing holiday suitable for young children?
Your main worry will be safety. There will be life jackets available in children's sizes and so long as children stay in the cockpit area while the yacht is sailing they should be perfectly safe. My friend who sailed all over the Adriatic with his young children says: "
I do not have any special advice, and I think that it is not much different from looking after children anywhere else. One has to adapt a little, bring the best toys, have a plan how to have something fresh to entertain them every day.
"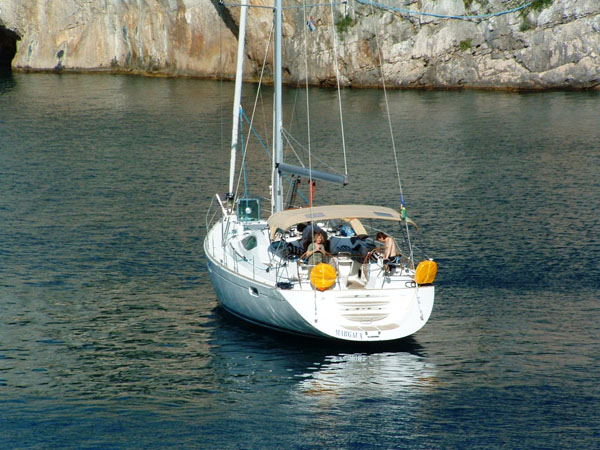 7. I need to plan my flights so what time can I pick up the boat and when does it need to be returned by?
You cannot expect the boat to be ready for you before 4pm or 5pm as it will have to be cleaned and prepared having been returned that morning. If you are lucky it may be ready a bit earlier. Once the boat is ready your skipper (or if you are bareboat a shore based team member) will give you a full briefing on safety and the operation of the yacht. This can take another hour or so. So if you want to get away from the marina on the first day it will probably not be before 5pm or 6pm. You can always spend the first night in the marina. On the final day the boat will need to be returned by 9.00am. The charter company will encourage you to return to the marina the evening before but you negotiate with them to stay overnight somewhere close by and start early to be back by the 9.00am deadline.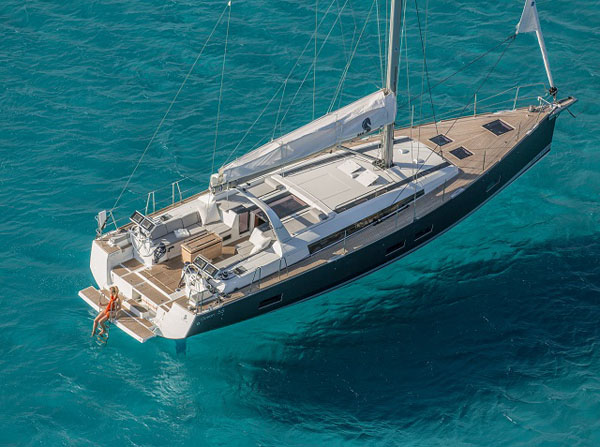 8. What about food and cooking on the boat?
There will be a cooker on the boat and usually a fridge but the fridge can only work when you have the engine going or when you are in a marina connected to a power supply or when you have the engine running. You will need to stock up with provisions before you set off so if you arrive at the marina early you can leave your luggage and go to the supermarket. There may be a supermarket in the marina but in some locations you will need to get a taxi to a nearby supermarket. There will be places to restock and buy fresh bread along your route if you stop in marinas or villages but not of course if you are anchored in an idyllic bay on an uninhabited island. Plan your route so that you alternate the more remote stops with places where you will be able to do some shopping.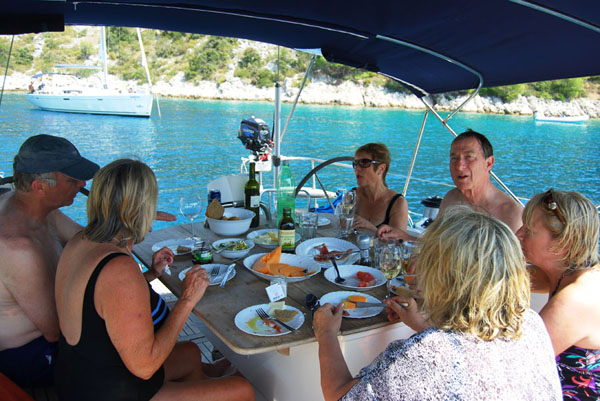 9. If I have a skipper where does he sleep?
He will need to sleep on the yacht so will either need a cabin or he will sleep on the seating in the saloon. Larger yachts often have a small skipper's cabin with its own WC in the bow. It is accessed through a bow hatch and is completely separate from the main part of the yacht where you will be living and sleeping. In addition to paying the skipper the agreed daily rate you will be expected to provide for his food and refreshment and if you go ashore for a meal and invite him to join you, you will need to pay for his meal.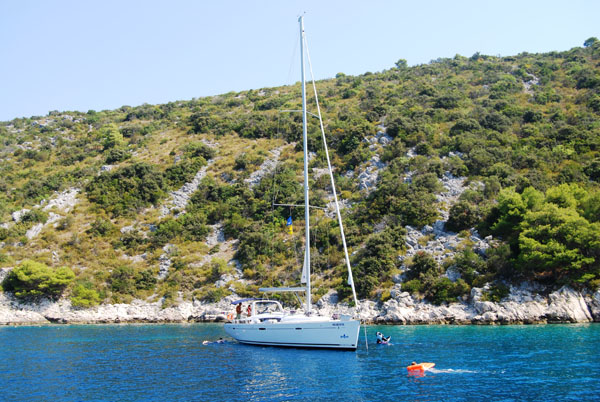 10. How shall I plan my sailing route?
If you have a skipper he will do that for you. But if you tell him the places you would like to go to if possible he will incorporate them in your route but it will always be subject to weather, distance, etc. If you are sailing bareboat Croatian Villa Holidays will be happy to advise you. Have a look at our
Yacht Charter
page or just give us a call.