First time visitors to Croatia are often concerned that staying on one of the islands will involve them in a complicated journey and once on the island they will be limited in what they can do.
Not so. Take the
island of Brac
where we have many excellent villas. The island is reached by a 50 minute ferry crossing and ferries run every 90 minutes from Split ferry port. The ferry port is 30 minute drive or taxi ride from
Split
airport. For those in a hurry a taxi boat service by fast speedboat can whiz you from a jetty just a few hundred metres from the airport directly to the coastal town or village where you are staying in just 30 to 40 minutes. To cap it all
Brac
has its own airport with scheduled flights from
Zagreb
.
Once on the island there is much to do. The island measures 40km by 11km and has 112 km of beautiful unspoilt coastline. In land area it is about seven tenths the size of the Isle of Wight.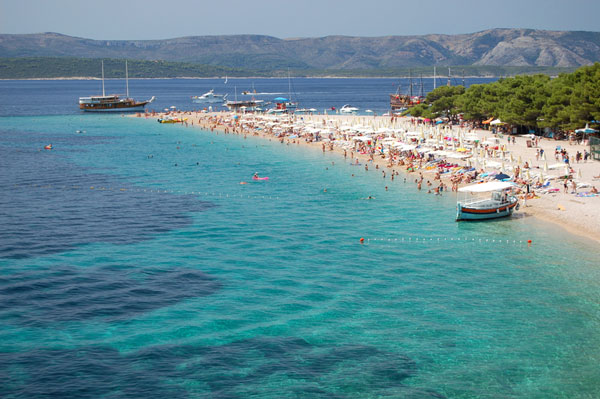 Spectacular beaches
The Golden Horn (Zlatni Rat) beach in
Bol
is world famous and instantly recognised. It is shaped like a curling golden horn stretching out into the azure sea. Listed as one of Conde Nast's top 10 beaches in Europe (2017) the Golden Horn beach features regularly in such reviews.
Bol
is a great centre for all water sports. There are popular beaches near the main tourist centres and numerous quieter bays and beaches often with pine and olive trees providing shade along the fringe of the beach. The water is warm and crystal clear, the colours vibrant and the air scented with pine and wild herbs.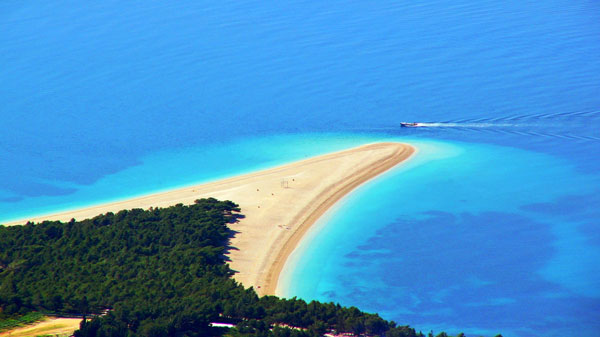 Pretty harbour towns and charming villages
Milna
and
Sumartin
are attractive harbour towns popular with yachtsmen. Villas here have a delightful setting with restaurants and shops close at hand and can enjoy the ever changing movement of boats in the harbour. There are many pretty smaller villages such as
Bobovisca
, with the old village tucked in tight beside the narrow harbour and striking architect designed modern villas on the hillside overlooking the harbour, or
Splitska
where you can happily spend a relaxing hour enjoying a coffee or refreshing spritzer in the waterside cafes watching boats come and go in the harbour.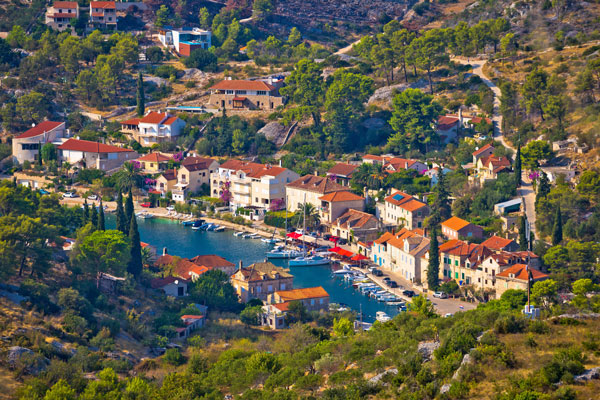 The principal island port of
Supetar
is a lively tourist centre with many restaurants and bars around the harbour area and shopping streets that come alive in the evening. This is the place for clubs and cocktails.
Pucisca
one of the most elegant of harbour towns is where you will find the finest examples of buildings constructed from the famous white stone that is quarried on the island. Here we can offer pretty cottages on the harbour front with a stretch of beach at their doorstep.
Inland Brac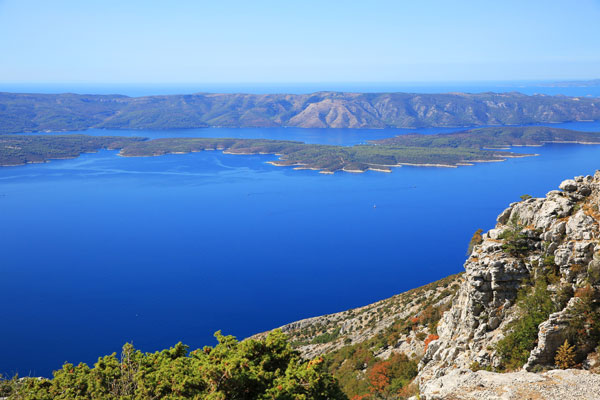 Inland
Brac
is totally rural and criss-crossed with ancient stone walls between which grow vines and olives. In the centre of the island the mountain Vidova Gora stands 778 metres above sea level and the 3-5 hour hike to the top and back is well worth it for the expansive views obtained from the summit. If attempting this hike in summer do start early to avoid the midday heat. The less energetic can visit the museum and castle in the ancient village of Skrip, probably the oldest settlement on the island.
Food and wine
For foodies there are excellent restaurants in every town and village around the coast while venturing inland the charming and utterly authentic farming village of Dol is renowned for its restaurants serving traditional dishes made from local produce.
Boat trips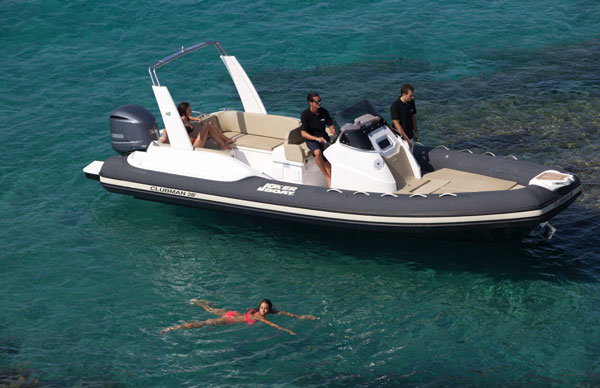 The best way to experience Croatia is by boat and if you are staying on
Bol
that is no exception. We always recommend a private boat excursion by fast speed boat either making a trip around the island or venturing out to the
island of Hvar
or the more distant
island of Vis
. On such a trip expect to stop to swim in the prettiest bays, to wander around the interesting island towns and villages and to relax over lunch in a waterside restaurant. Visitors who make such a trip without fail consider it the high point of their holiday. We are happy to arrange excursions and advise on a suitable itinerary.
Day trips to the mainland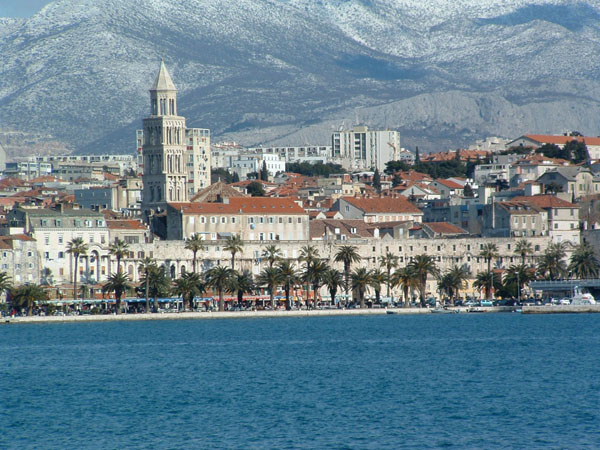 We think that you will find more than enough to do on
Brac
but if not you can always make a day trip to the mainland. Leave your car at the ferry terminal at
Supetar
and cross as a foot passenger to
Split
. It is only a 10 minute walk from
Split
ferry terminal to Diocletian's Palace which is the heart of
Split's old town
and a UNESCO World Heritage Site. The Roman emperor Diocletian (AD 244-312) built his palace here. It later fell into ruin but the medieval city of
Split
grew within its shell and today you will find a unique mix of Roman and Venetian architecture as ancient structures and stone work were adapted for the newer medieval city. Diocletian's Palace is not a museum or grand building which you pay to enter. It is living city with a labyrinth of ancient passages, courtyards and squares within which there are shops, cafes, restaurants, churches, hotels and apartments all bustling with tourists and with the citizens of
Split
going about their everyday life.