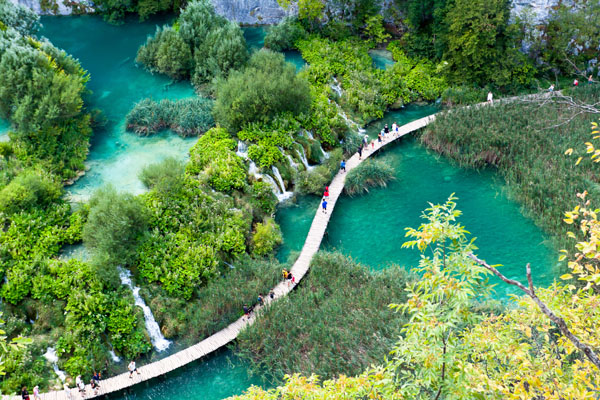 The Plitvice Lakes National Park
, with its spectacular landscape of lakes, waterfalls and caves, and a habitat for bears, wolves and rare birds, is the country's only natural heritage site.
The Gothic, Renaissance and Baroque churches and palaces within
Dubrovnik
's impressive city walls have withstood an earthquake in 1667 and wartime damage in the 1990's, ensuring that the city remains the 'pearl of the Adriatic'.
Dating back to the 3rd and 4th centuries, Diocletian's Palace in
Split
is a massive Roman complex built with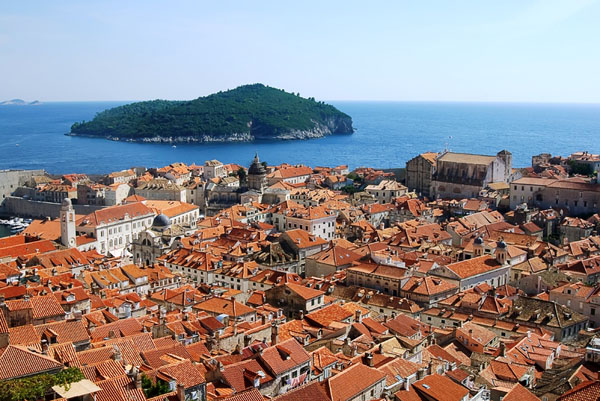 stone from
Brac
that was originally planned to be the Roman Emperor Diocletian's retirement palace.Baroque buildings and Venetian-style Renaissance buildings and churches are just some of the highlights of
Trogir
, to the northwest of Split. Its UNESCO award is as much due to the architectural layout of the medieval city.
In
Šibenik
, the Cathedral of St James brings together the best of northern Italy, Tuscany and Dalmatia. The 711 individual portraits of unidentified local citizens depicted on its exterior frieze is the highlight of Croatia's most significant architectural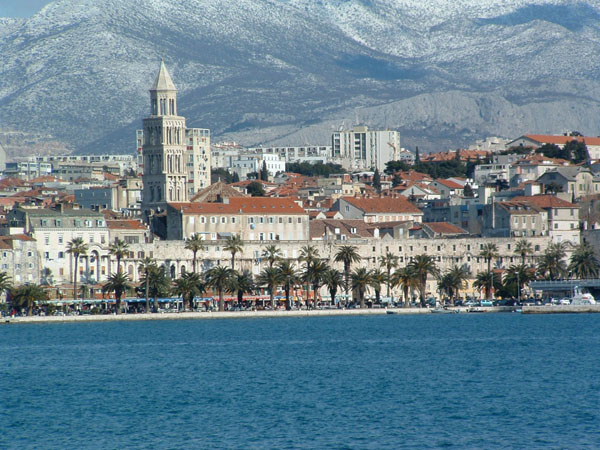 Renaissance monuments.
Porec
's Episcopal complex of the Euphrasian Basilica has succeeded in perfectly preserving all of its component buildings (church, memorial chapel, atrium, baptistery, Episcopal palace) which started off with a simple oratory in a private Roman house in 313. Not to be missed: the mosaics inside the Basilica.
Most visitors to the island of
Hvar
are more interested in the beach and night life and the heritage site of
Stari Grad
Plain tends to slip past unnoticed. First colonised in the 4th century BC by Ionian Greeks from Paros, the ancient stone-walled plain has been used continuously for the production of grapes and olives for the past 24 centuries.