With security alerts in Spain, Turkey, Greece, Italy, France, Germany and the UK, Croatia appears idyllic and a fantastic choice for a holiday in 2017. And its only two or three hours' flight from the UK and most of Europe! In terms of sunshine, beautiful beaches, gorgeous food, pricing, stunning villas and natural beauty, Croatia compares well with Turkey, Greece, Italy, France and Spain.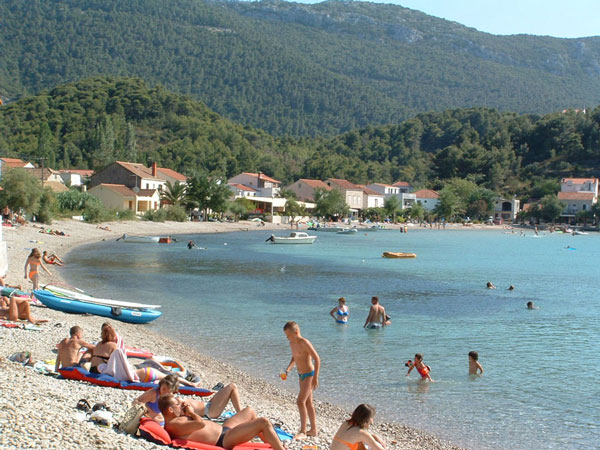 Some of the safest destinations in the world, New Zealand for example, are just not a viable option for the family looking for a week in the sun within a two to three hour flight time. The Mediterranean coast has for years fulfilled the need of families from the UK, Central and Northern Europe who want a seaside holiday with beaches, warm water and guaranteed sunshine. So which of these Mediterranean destinations is it safe to travel to?
Croatian Villa Holidays has analysed the guidance provided for travellers by the British Foreign Office on the threat levels for terrorist attack in different countries. The Foreign Office assesses the terror threat to travellers allocating one of four threat levels to every country. The best known and most popular Mediterranean destinations fall into the top two risk categories. These destinations include Spain, France, Italy, Greece, Turkey and all the countries on the North African coastline. British cruise companies have pulled out of stopping in Istanbul, and Egypt resorts have become ghost towns after a flight from Sharm el Sheikh to Russia was brought down by an explosion. France has declared a national state of emergency until July 2017 after multiple terrorist attacks. In Spain the government has put the country on a high terror warning, which means there is a high level of known terrorist activity in the country.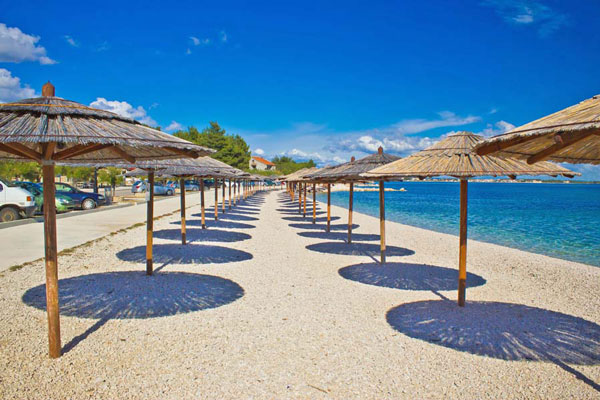 There are only five Mediterranean counties that fall into the lower threat levels on the Foreign Office classifications. These are Croatia, Montenegro, Slovenia, Malta and Albania. Of these Croatia has the most developed seaside tourist industry and offers a wide range of holiday options for families. With approximately 1,800km of mainland coastline and over 5,800 km if you include it's 1000 islands it offers a huge choice of holiday destinations. It has five airports spaced along the coast providing easy access from the UK and many European destinations.
Croatia is not just safe to travel to it has beautiful scenery and a remarkably unspoilt and unpolluted coastline. Its beaches are safe and clean with 99% of tested waters rated excellent or good. Most beaches have the Blue Star classification. Food is excellent with local produce and fresh fish featuring on the menus. The local wines and olive oils are also first rate and good value.
The range and quality of rental accommodation in Croatia has increased dramatically over recent years. At Croatian Villa Holidays we have a selection of the best
Family Villas
that Croatia has to offer.
Our sister websites also offer villa accommodation in the neighbouring, and equally low terror threat destinations, of
Slovenia
and
Montenegro
.
Here are just four of our top picks for a family villa holiday:
Four bedroom villa with pool. Fully air-conditioned. 200 metres from the sea. Uninterrupted views over the Adriatic. Sleeps 8.
Five bedroom, two bathroom, air-conditioned villa with swimming pool. Sea views and close to the beach. Satellite TV. Sleeps 8.
Four charming beachside, 4 bedroom villas in the celebrated
town of Hvar
on the
island of Hvar
, c
entral Dalmatia
. Only 50 metres from the local pebbly beach. Suitable for individual villa bookings or for groups of up to 32 persons. Swimming pools, air conditioned. Sleeps 8 per villa.
Eight almost identical stone villas which have 3 bedrooms and 2 bathrooms. Quality finish, fully air-conditioned, WiFi, each with own pool and garden. 2.5km to a sandy beach. Close to shops and restaurants. Sleeps 6 to 8 per villa.
A beautiful 300 year old villa with a pool, summer kitchen and terrace. Only 200m from the nearest beach and spectacular sea views. Two bedrooms, two bathrooms, satellite TV and fully air-conditioned. Wi-Fi. Sleeps 4 to 6.
Exclusive luxury villa with pool. 3 bedrooms, 3 bathrooms. Elegantly furnished. Garden and terraces. 100m from beach. Sleeps 6-8.